These 2 ingredient rum drinks are delicious, inexpensive to make, whip up instantly, and use unique ingredients you wouldn't expect to see in such simple recipes!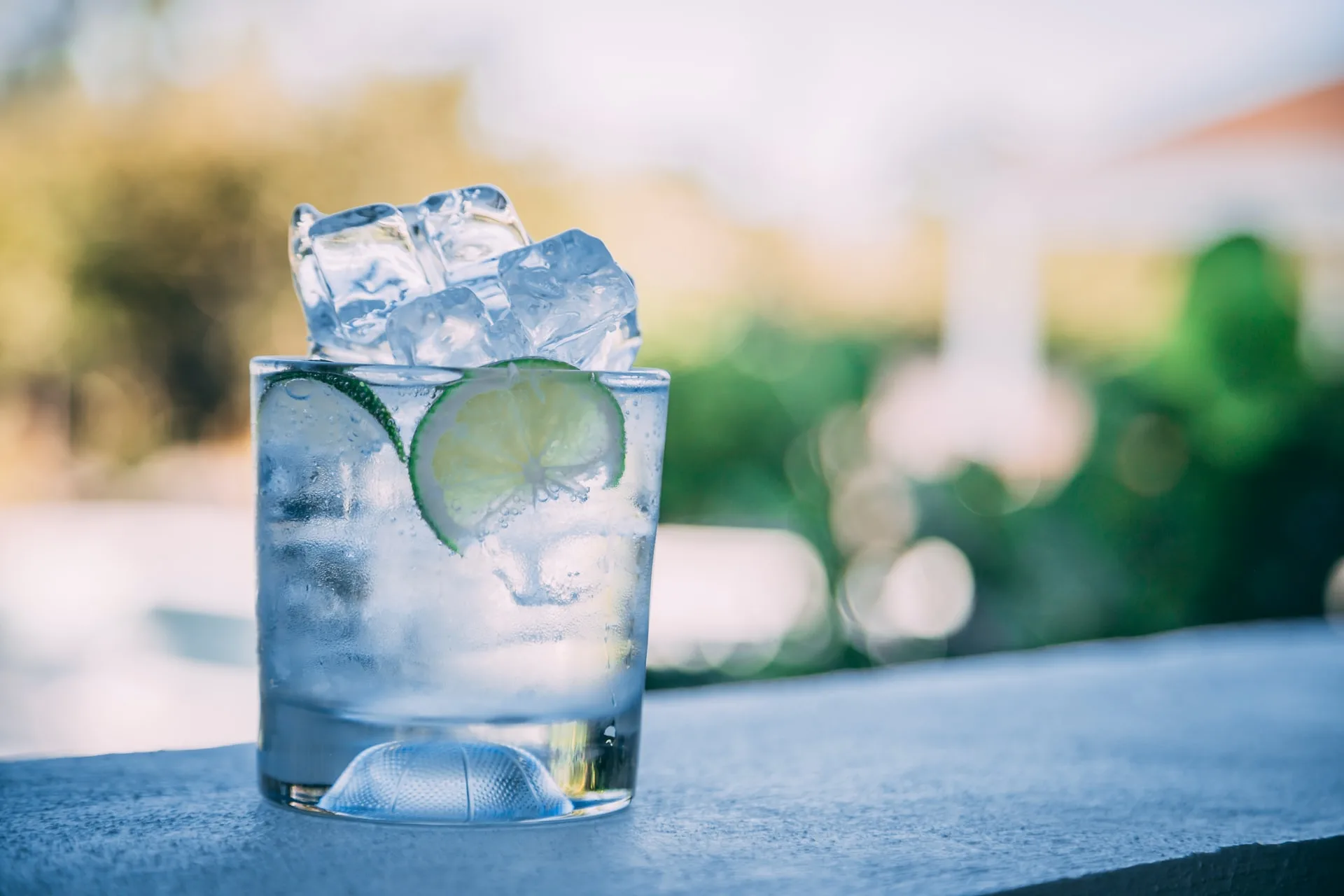 Everyone loves a simple cocktail that takes no time to make and won't break the bank by requiring a ton of different ingredients. That's where these 2 ingredient rum drinks come into play.
Rum is one of my favorite spirits partially because it's tasty, but also because it's incredibly versatile. There are so many types of rums to choose from, and no lack of mixers to pair them with.
This means you can make some super interesting drinks with just rum and one mixer/ingredient!
Types of Rum
The two main types of rum are light and dark rum.
Light rum is (you guessed it!) light and milder tasting with a clear color. It's aged in stainless steel tanks and used in many of your favorite tropical cocktails like Mojitos and Pina Coladas.
Dark rum falls on the other side of the spectrum and has spicier, sweeter notes. Typically it's aged longer than light rum in barrels and it's the primary sprit in cocktails like Hurricanes and Dark n' Stormies.
While these are the types of rum you'll see most often in recipes and at the store, there are SO many other types of rum. Just to name a few: there's flavored rum (like Malibu), gold rum, rhum agricole, aged rum, black rum, etc.
So even though it sounds like a 2 ingredient rum drink could be limiting, there are actually a ton of options thanks to the many types of rum out in the world and how easy it is to pair with different mixers.
Some of these recipes will surprise you, while others are riffs on old favorites. Either way, I promise you'll find something unique and fun to try next time you have a rum craving.
More Easy Drink Recipes
Before we get into the recipes, I want to clarify that I am not counting pantry staples like sugar or citrus as ingredients since you should already have them on deck.
With that said, let's go ahead and check out these rum-filled drink recipes!
14 Unique 2-Ingredient Rum Drinks
Which of these rum cocktails are you excited to try? I have so many of these ingredients already, so I'm about to get my experimentation on and try out a few recipes!
How many of these drinks do you think it'll take for me to never want to drink rum again?
Trick question: my capacity to drink rum is infinite.