If you need a refreshing drink that the whole family will love, these non-alcoholic summer punch recipes are perfect for holidays like July 4th, backyard BBQs, and any summertime party that calls for a delicious, non-alcoholic beverage!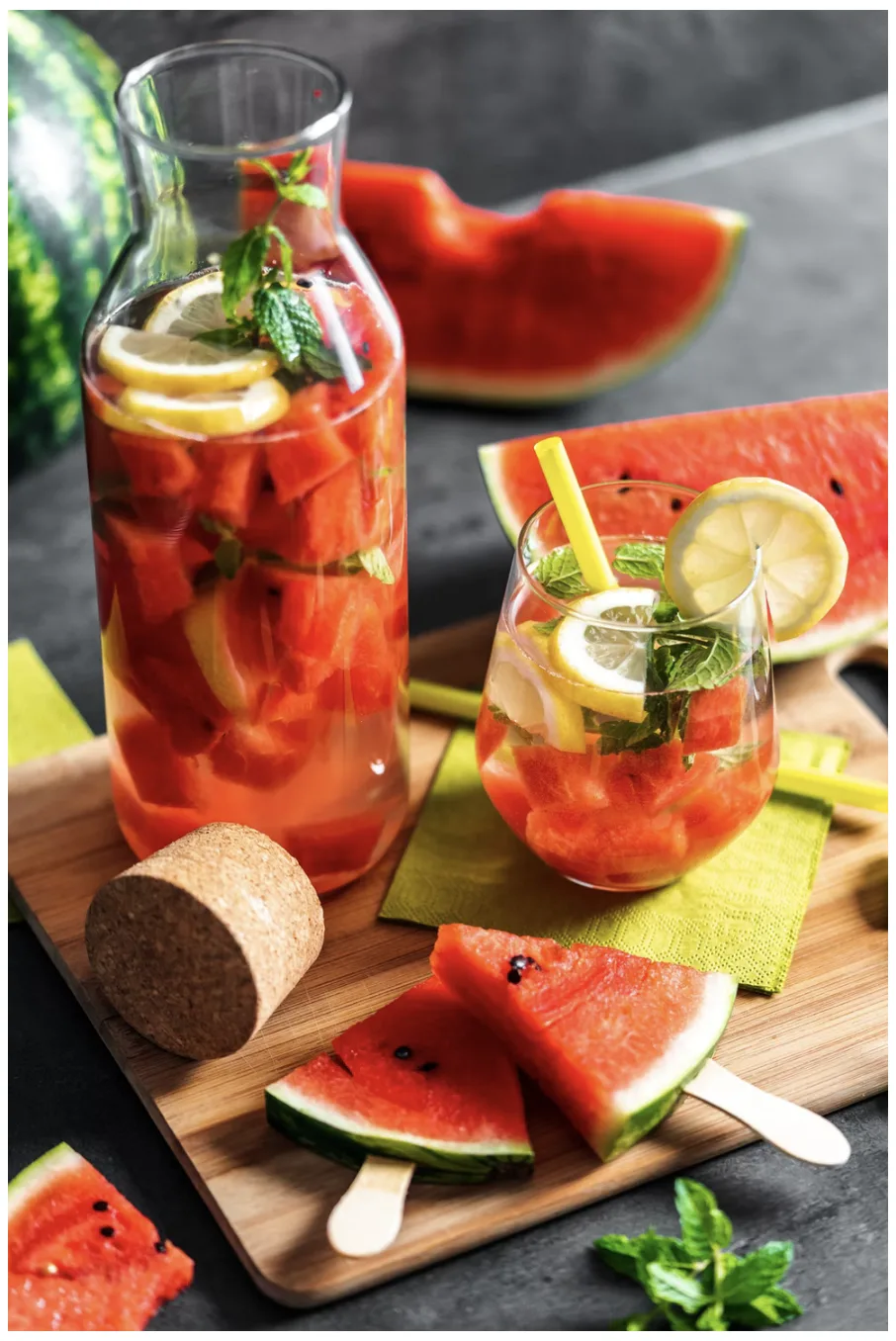 Living in North Carolina, it's always important to stay hydrated during the hot, humid summers, and there's no better way to cool down than with a bowl of something chilled and tasty!
While it's no secret that I enjoy a glass of wine or spiked punch, I always like having a non-alcoholic option available for the kids and any friends or family who don't drink.
It's also nice having a non-alcoholic punch in the summertime since it's so easy to get dehydrated, and I'm often craving something fresh, light, and thirst-quenching.
I've made many non-alcoholic punches in my time for different parties and events, and the following recipes are my all-time FAVORITES for hot weather.
Summer Punch Criteria
For a punch to be "summery", it needs to meet the following criteria:
Is refreshing and/or crisp
Uses peak summer produce and flavors
Should be served ice cold
Is best described as "summer in a glass"
So you won't find any pomegranate juice or mulled punches on this list for obvious reasons 😂
Occasions For Summer Punch
As for when to serve these punches, they're perfect for so many occasions, including:
Birthday Parties
The Beach
Pool Parties
BBQs
Family Reunions
Graduations
Summer Holidays (4th of July, Labor Day)
Whenever you need a refreshing, delicious drink to beat the heat!
Depending on the occasion, these are all very easy to make in small, medium, or big batches. And for an "adult" version of any of these punches, you can of course add a liquor of your choice and you'll be all set!
These punches are all different from one another and use a wide range of ingredients, so I'm confident there's an alcohol-free punch here for every palate and summer occasion 🙂
With that said, let's check out some tasty summer punch recipes!
More Fun Drinks For Summer
10 Refreshing Non-Alcoholic Summer Punch Recipes
I already feel refreshed just thinking about these punch recipes! Which recipe spoke to you and are you excited to make? Or do you have a favorite non-alcoholic summer punch that I need to try? If so, please let me know in the comment section below 🙂