St-Germain elderflower liqueur and gin are truly a match made in cocktail heaven! From unique riffs on G&Ts to tasty slushies, these St-Germain and gin cocktails are beyond refreshing and always please a crowd.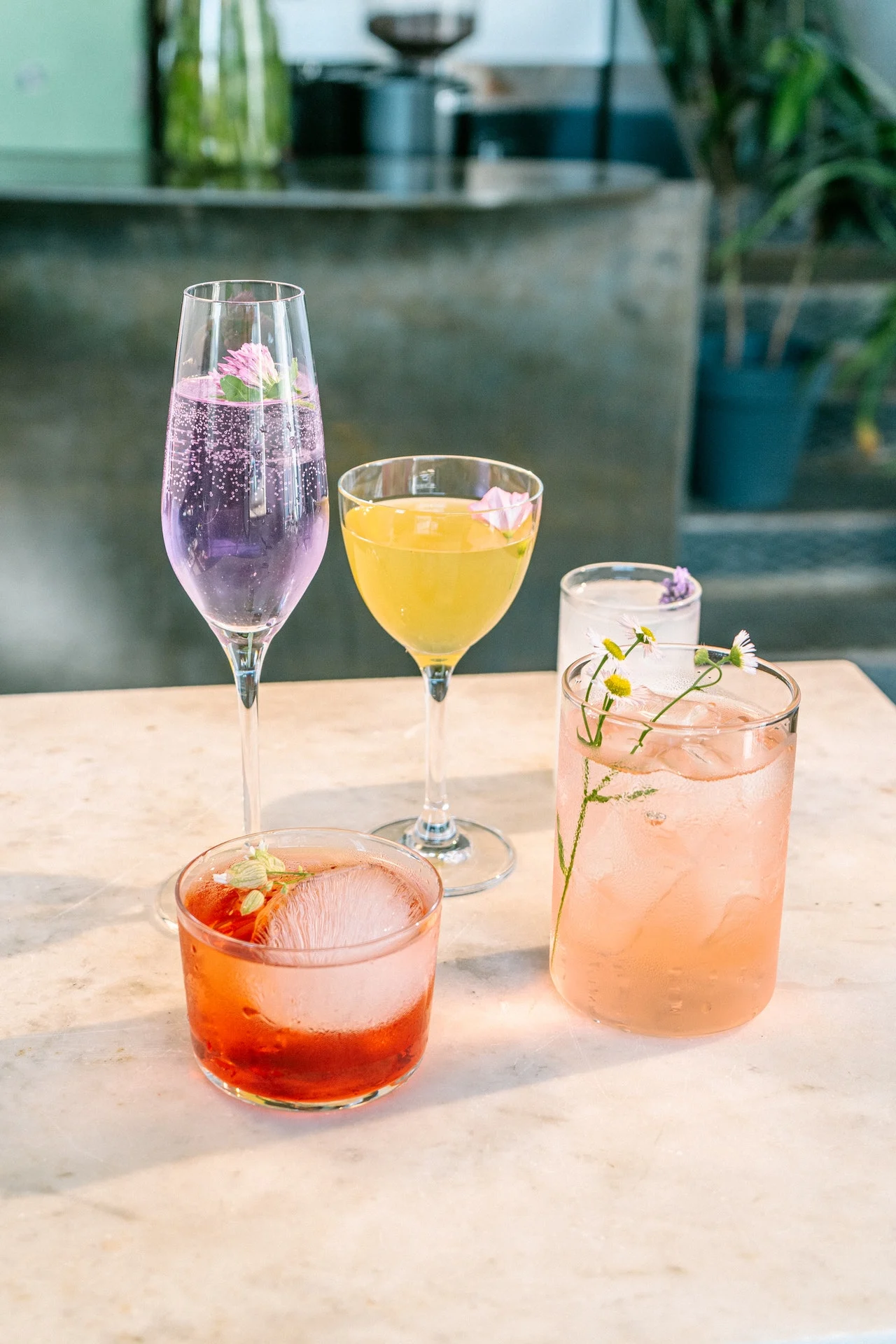 What Is St-Germain?
St-Germain (pronounced Saint Germaine) is a slightly sweet French liqueur made with elderflower blossoms.
A man named Rob Cooper, who just happens to be the son of the guy that created Chambord black raspberry liqueur, developed St-Germain in 2007. It hit the market that year as the world's very first elderflower liqueur.
Each year in the Spring, elderflower blossoms are hand-picked at the base of the Alps in France's Savoie region, and up to 1000 blossoms are in every bottle of this tasty liqueur.
It's perfect for Spring and Summertime cocktails thanks to its floral, fruity qualities, but it's also great for festive, celebratory cocktails that can be enjoyed all year long.
What Does St-Germain Taste Like?
St-Germain is a light, floral liqueur with complex and well-balanced flavors.
You'll taste a range of fruits, like pear, lychee, peach, passionfruit, grapefruit, and lemon, along with herbal notes and honeysuckle. On the nose, there are botanical aromas of lilies and jasmine, as well as lychee and grapefruit.
Since it's well-balanced between sweet, acidic, fruity, and floral, it's a versatile liqueur that pairs fantastically with sparkling wine, white wine, clear spirits, club soda, and so on.
But we're here to talk specifically about St-Germain and gin, which is a truly magical combination. The floral and sweet flavors of the elderflower combine seamlessly with the botanical juniper notes and light bitterness of gin.
So with all of that covered, let's get right into these refreshing, delicious St-Germain and gin cocktail recipes!
More Refreshing Drink Recipes
25 Top St-Germain & Gin Cocktails
These St-Germain and gin cocktails are perfect for spring and summer, but they can (and should!) be enjoyed whenever you want a refreshing, aromatic cocktail.
This list starts with traditional cocktails and then moves toward more unique, unexpected recipes. There's a great variety, so you'll definitely be able to find a perfect St-Germain and gin drink for any occasion!
Which of these St-Germain and gin cocktails are you excited to try? Most of them are perfect for warm weather since they're so refreshing. That said, there's something celebratory and festive about St-Germain that makes it appropriate all year long!
If you have a favorite St-Germain and gin cocktail that wasn't mentioned here, please let me know in the comment section below so I can check it out 🙂