Jello and vodka were meant to be together, so who are we to keep them apart!? These vodka jello shot recipes are perfect for any occasion and any jello shot making skill level.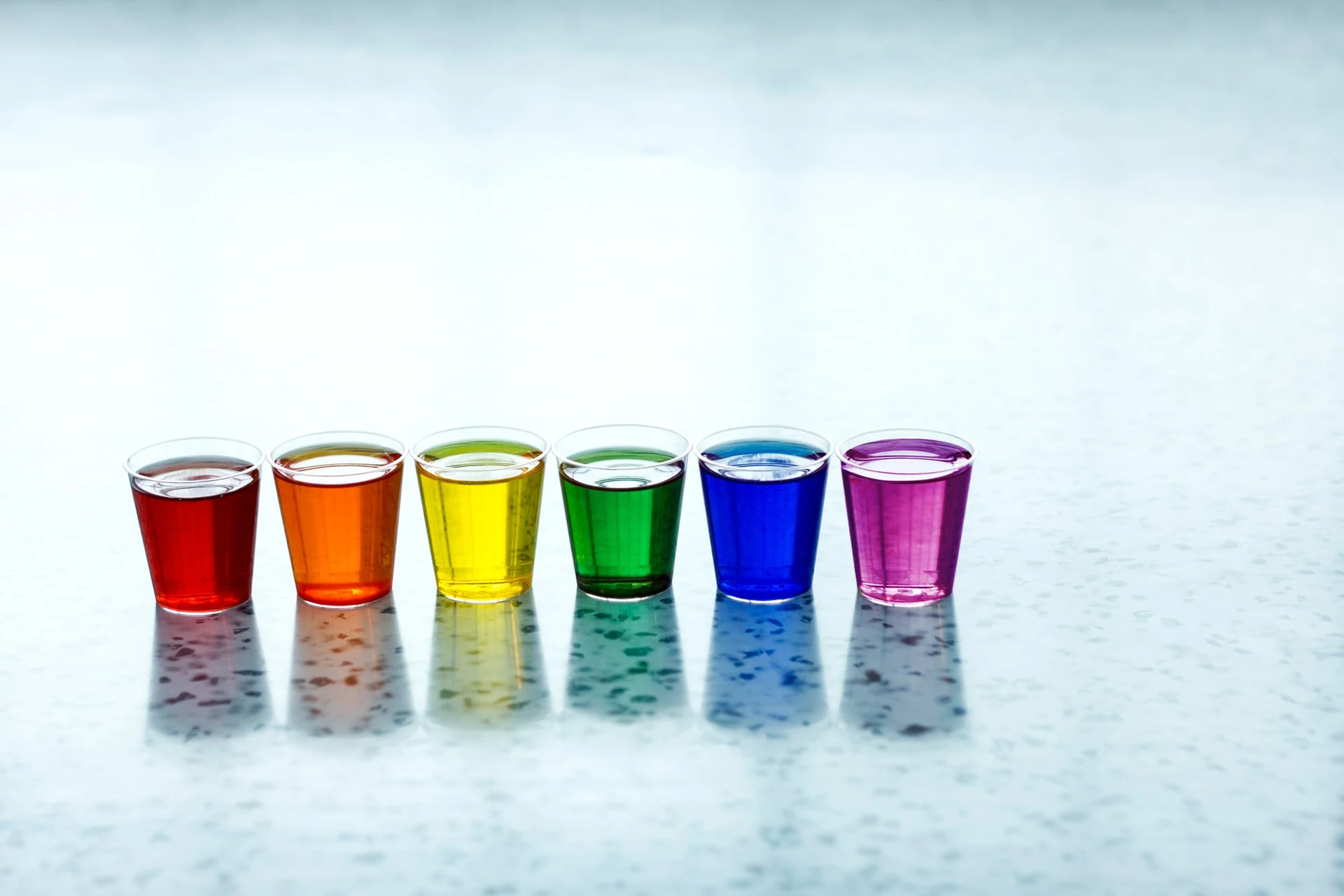 It doesn't matter what time of year it is — there's never a bad time to make a vodka jello shot. If you've been intimidated by jello shots in the past, don't be! They're surprisingly easy to make and are a welcome addition to any party or celebratory event.
How To Make Vodka Jello Shots
While recipes can vary, the most common way of making vodka jello shots is the following:
Combine 1 3oz package of jello with 1 cup of boiling water and stir until the jello dissolves
Pour in a 1/2 cup of cold water and a 1/2 cup of vodka to the jello mixture
Stir until combined, then pour into shot cups
Refrigerate for 3-4 hours or until the shots are firm
This will make 12-16 shots depending on how strong your pours are.
The following vodka jello shot recipes use this method or variations of this method, but you can take lot of creative liberties when making jello shots.
Ultimately, the only real rules are 1. you need to have equal parts boiling liquid and cold liquid so it mixes and freezes properly and 2. you don't want to boil the vodka for obvious reasons.
The Best Vodka For Jello Shots
Ultimately, any vodka will mix in fine with jello, so the best vodka for jello shots comes down to your price point, preference, and the recipe.
That said, as far as brands go, I have a whole post on the best vodkas to use for jello shots that can help you decide what vodka will work best for your purposes.
With all that covered, let's get right into the recipes!
24 Vodka Jello Shot Recipes For Any Occasion
These vodka jello shots are for any jello shot making skill level. From decadent dessert shots to shots that taste like your favorite vodka cocktails, these recipes are perfect for any occasion that calls for a fun jello shot!
And that's a wrap! Which of these vodka jello shot recipes are you excited to try next time you're throwing a party? I'm personally stoked to give the Mermaid shots a try, but they all look so fun and tasty.
And if you have a favorite vodka jello shot that wasn't included here, please let me know in the comment section below so I can try it out myself 🙂