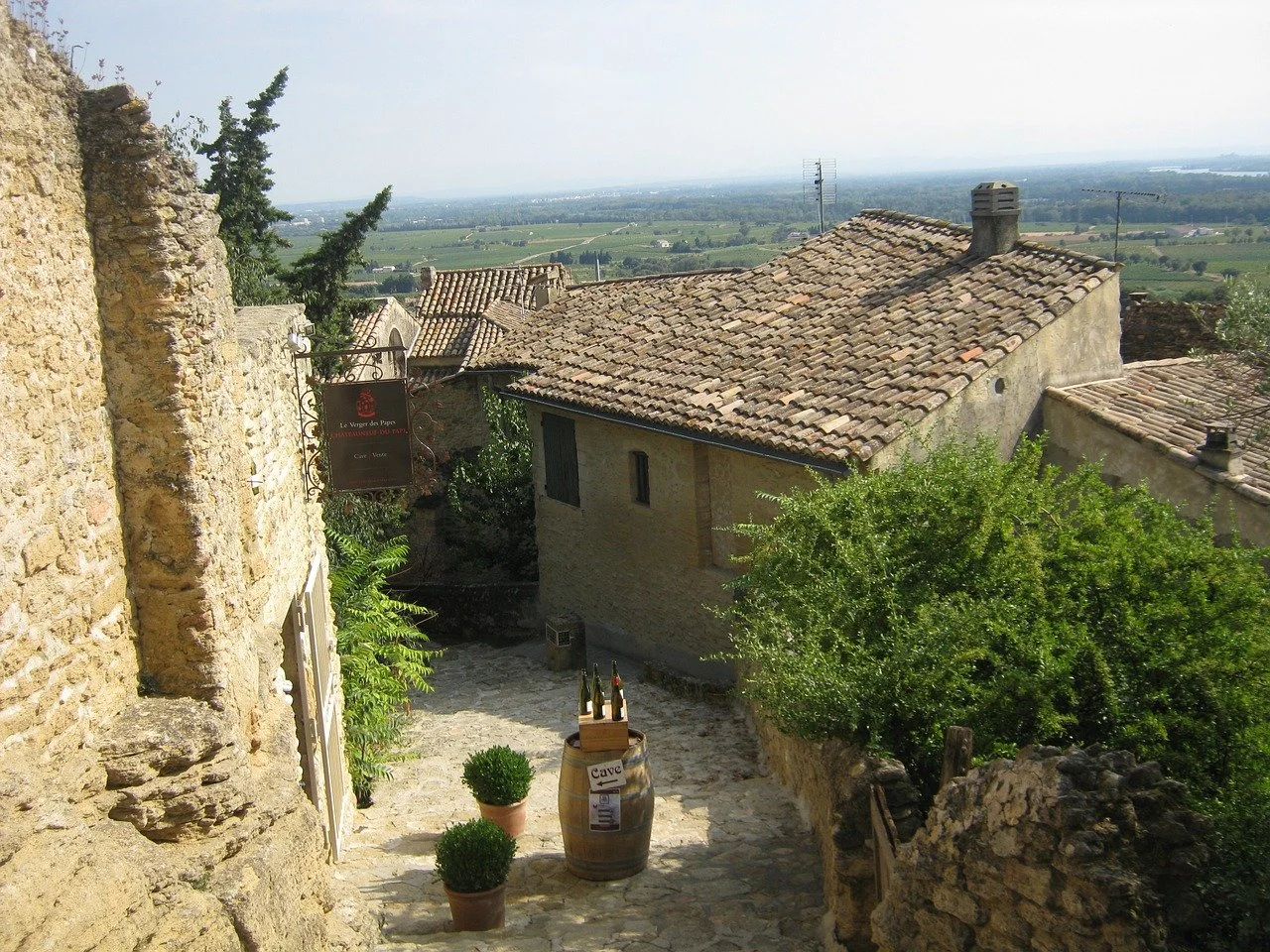 When most people think of the Rhone valley, they think of Chateauneuf du Pape or just your everyday Côtes du Rhone, but there's SO much more to discover in this diverse, unique wine region.
We often split the Northern and Southern Rhone into two categories because of their vastly different terroirs, which are separated by about 30 miles of "no mans land."
This guide will cover both the Northern and Southern Rhone and is meant to give a little more insight into the region, as well as inspire you to branch out and try some new bottles!
The Rhone Valley Terrior
The Rhone Valley is situated along the Rhône river in France. It spans 500 miles and includes over 170,00 acres of vineyards. If it's hard to visualize an acre, fun fact: one acre equals 18 average sized homes.
The region starts at the Rhone Glacier near the Swiss Alps and ends at the Mediterranean Sea.
As stated earlier, what really sets the North and South apart is their respective terriors. By terroir, I'm referring primarily to the topography, soil, and climate. To quickly compare…
Northern Rhone Terroir
Topography: Vines are grown on steep, terraced hillsides
Soil: Mostly granite
Climate: Temperate, windy, and much cooler than the Southern Rhone
Southern Rhone Terroir
Topography: Flatter with small slopes
Soil: A more diverse soil profile that primarily includes marl, sand, clay, and limestone
Climate: A much warmer, Mediterranean climate
But what does this actually mean when it comes to the wine? In short, due to their terriors, wines are more acidic, tannic, and intense in the Northern Rhone, while wines in the Southern Rhone are rounder and more fruit-forward.
Rhone Valley Wine History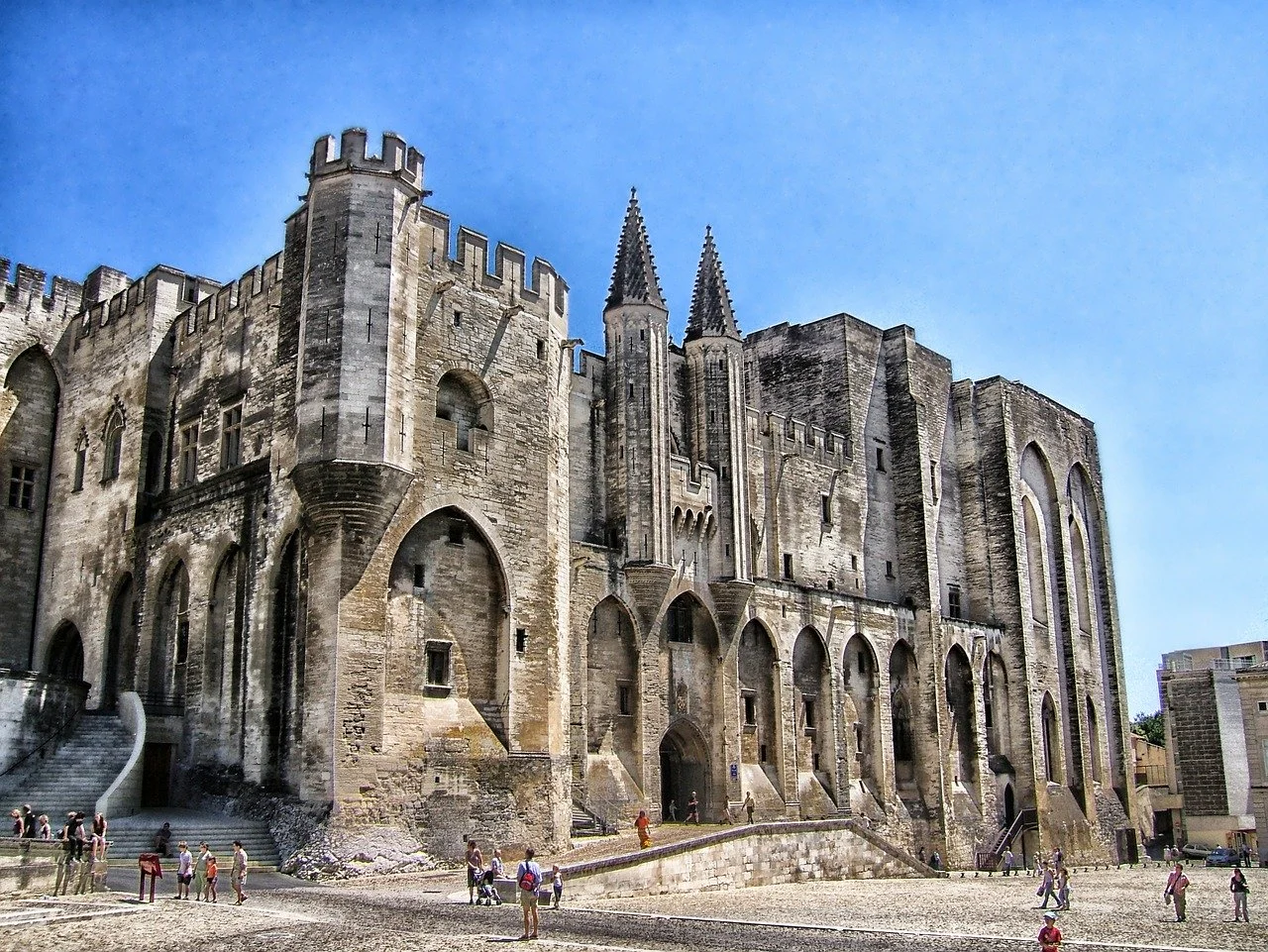 To give the most simplified version of history imaginable: In the 1st Century, the Greeks began producing wine near Marseille in the very Southern part of the Rhone Valley
In the North, the Romans planted vines along the crazy steep hills and started the first commercial vineyards in the region.
When the Romans and Greeks left to do Roman and Greek things elsewhere, Rhone wine production took a bit of a hiatus until the 13th century, when the Popes settled in Avignon and had vines planted all around the Southern Rhone.
Then in 1936 (…just going to casually skip over 6 centuries here), the Pope's summer residency near Avignon — the ever-famous Chateauneuf du Pape — became the first appellation in France.
This was done in order to try to curtail wine fraud, because winemakers were claiming their wines came from the prestigious Chateauneuf du Pape area, but they were actually much lower quality wines from elsewhere in the region and the Pope didn't want their brand to be tarnished.
Rhone Valley Appellations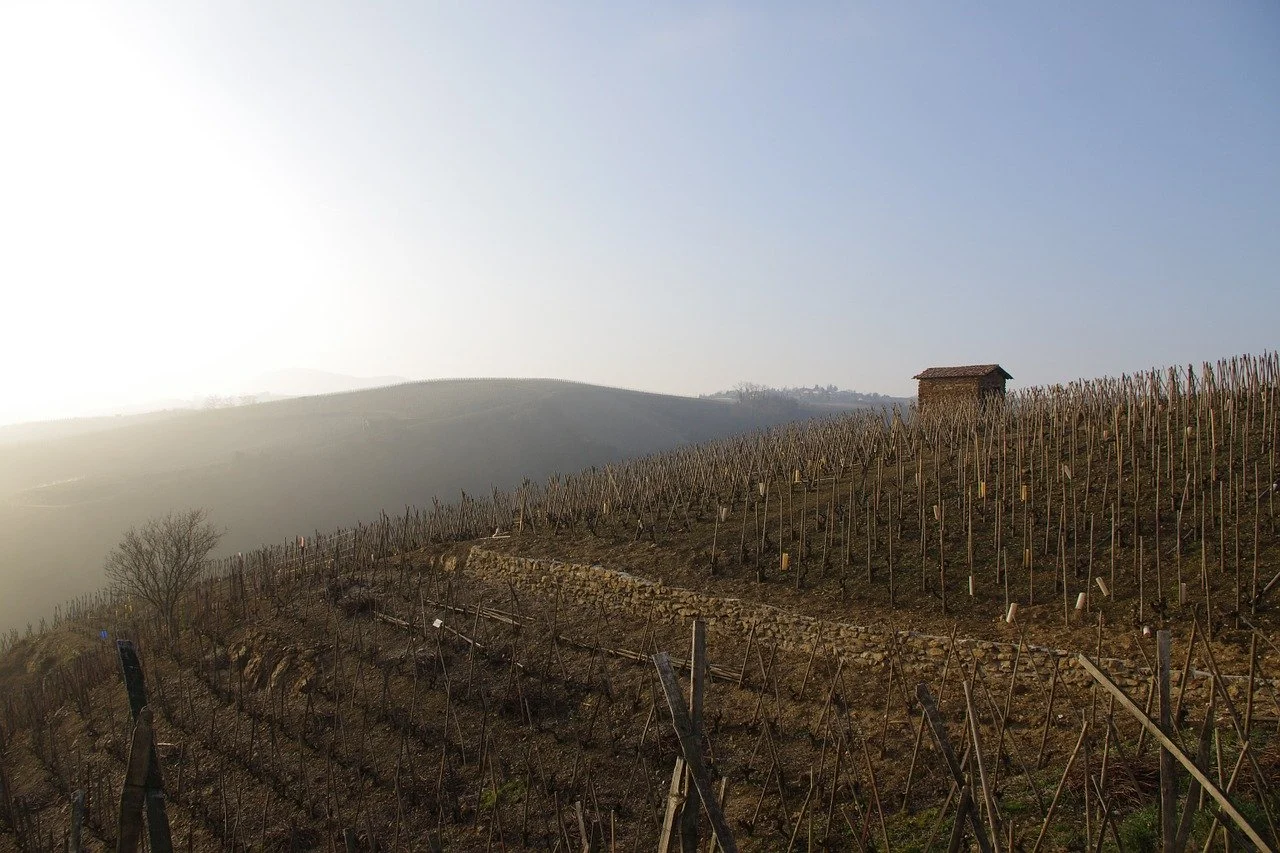 But what is an appellation? Essentially, it's a geographical area with rules about how a wine can be produced. These rules range from which grapes can be used, to the minimum alcohol content, to the actual winemaking process.
The creation of the Chateauneuf du Pape appellation is hugely significant, because today appellations are how French wine is discussed and classified.
In the Rhone Valley, there are over 30 appellations, also known as AOCs (Appellation d'Origine Contrôlée or "controlled designation of origin"), and four classification levels.
Level 1: Côtes du Rhone AOC
The majority of Rhone wines you'll find in the USA are Côtes du Rhone AOC. This AOC is mostly located in the Southern Rhone but can be found in the North as well, and produces great value wines that comprise about 50% of the Rhone's wine production. Wines must be made from the 21 sanctioned grapes and have at least 11% alcohol by volume.
Level 2: Côtes du Rhône Villages AOC
With stricter rules than Côtes du Rhone AOC, these wines account for 14% of Rhone wine production. Red wines and rosé must contains a minimum of 50% Grenache and 20% Syrah and/or Mourvedre. The minimum allowed alcohol content is 12%.
Level 3: Côtes du Rhône Villages with a specific village name AOC
Yep, there's a difference between Côtes du Rhone Village and Côtes du Rhone Specific name of a Village.
So if a bottle says Côtes du Rhone Villages Cairanne, for example, there are even stricter rules. There are only 21 villages that fall under this category. You don't need to memorize them. Just remember that Cotes du Rhone Village + Name of Village are technically of a higher appellation and quality. These AOCs are ALL in the Southern Rhone.
Level 4: Rhone Cru AOC
The highest appellation in the Rhone Valley reserved for the most "qualitative" wines in the region. These wines make up 20% of Rhone wine production and have stricter rules than the other levels, which vary depending on the AOC.
You can recognize the Crus by the fact that the label ONLY includes the village name without "Côtes du Rhone." There are 8 Crus in the Northern Rhone and 9 in the Southern Rhone.
Northern Rhone Crus
Côte-Rôtie AOC
Crozes-Hermitage AOC
Hermitage AOC
Condrieu AOC
Saint Joseph AOC
Cornas AOC
Château-Grillet AOC
Saint Péray AOC
Southern Rhone Crus
Beaumes de Venise AOC
Châteauneuf-du-Pape AOC
Gigondas AOC
Lirac AOC
Rasteau AOC
Tavel AOC
Vacqueyras AOC
Vinsobres AOC
Cairanne AOC
Rhone Valley Varietals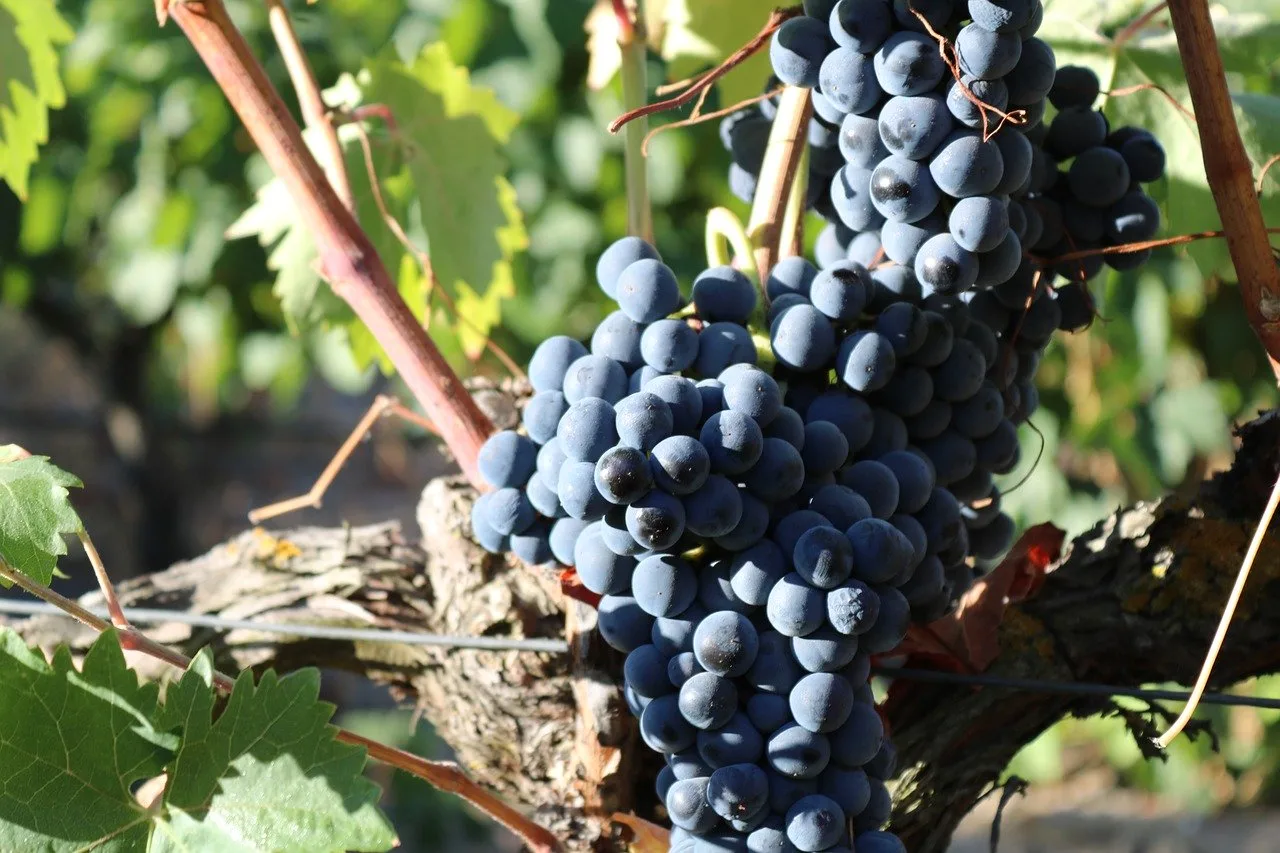 Northern Rhone Varietals
While there are 27 different types of grapes in the Rhone Valley: 15 red grapes and 12 white grapes, the Northern Rhone only produces wine from one red grape — Syrah — and three white grapes — Viognier, Marsanne and Roussanne.
The Northern Rhone is also different from the South in that it mainly produces single varietal wines, which means they're only using one type of grape instead of blending multiple grapes.
Southern Rhone Varietals
Meanwhile, the Southern Rhone is all about the blends, baby!
Reds are usually Grenache dominant with Syrah and Mourvèdre as the main blending grapes, while whites are Grenache Blanc dominant with Marsanne, Roussanne, and Bourboulenc as the most popular blending grapes.
And as far as what these grapes bring to a wine and what they taste like…
Red Grapes
Syrah: Used as a primary or blending grape in the South and the only varietal allowed in the North. Delicate and low yielding with great aging potential. Tannic and peppery, with notes of berries and violet.
Grenache: The key red varietal in the South. Easy to grow. Dark, fruity, spicy, and approachable.
Mourvèdre: Used primarily as a blending grape in the Southern Rhone. Brings structure to a wine.
White Grapes
Grenache Blanc: The primary white grape in the South. Green fruit, citrusy, and full-bodied.
Viognier: Used as the main white grape in the North and also popular in the South. Round, creamy, musky, and floral.
Marsanne: A blending grape in the North and South. Powerful with low acidity.
Rousanne: Another popular blending grape in the North and South. Delicate and floral.
Bourboulenc: A Southern Rhone blending grape. Low alcohol, rustic, and floral.
The End!
I hope this inspired you to go out and buy a few bottles from the Rhone Vally!
I would suggest grabbing one from the Southern Rhone that's Grenache dominant and one from the Northern Rhone so you can really taste the difference between the two terroirs first-hand.
And don't sleep on the white wines, either! While they only make up around 5% of the overall wine production in the Rhone, they're some of my favorite whites — you'll be surprised by their rich, full-bodied, and aromatic profiles 🙂
---
Read Also: