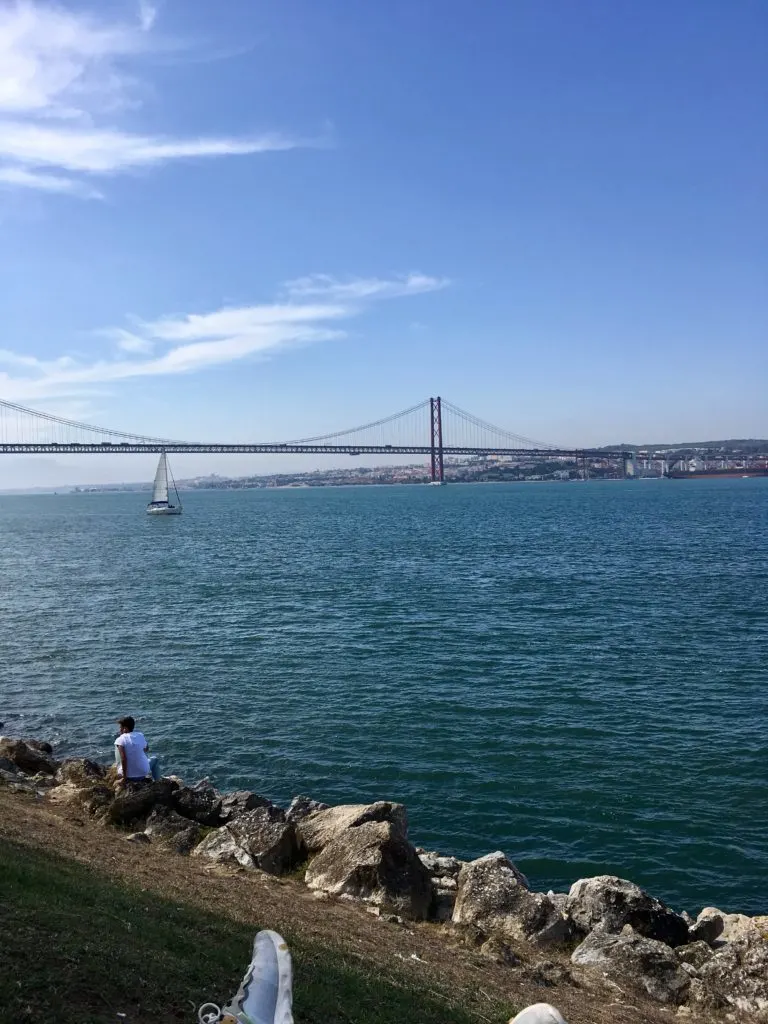 Despite looking a whole lot like San Francisco, this small, beautiful park is located in the Almada district of Lisbon! Boca do Vento park (Jardim Boca do Vento) and its panoramic elevator are perfect if you want to get away from the hustle and bustle of the city for an afternoon picnic. And since it's situated on the other side of the river, it offers an incredible, unobstructed view of the heart of Lisbon.
The Almada district of Lisbon is extremely non-touristy and there won't be a store every five feet — or even every mile — so definitely get your picnic supplies before heading over. AKA: don't make the same mistakes we made.
There's a great market (Time Out Mercado da Ribeira) right near where the boat takes off, so I'd suggest heading there first for all of your food and beverage needs.
How To Get To Boca Do Vento
Ferries run every 20 minutes from the the Cais do Sodré station to Cacilhas. Fare is super cheap (under 2 euros) and can be purchased at the ticket kiosk or at a ticket dispensing station.
Just be sure to get there early or purchase a ticket in advance at the station if you want to leave at a specific time, as the lines at the ticket machines can be fairly long during peak hours.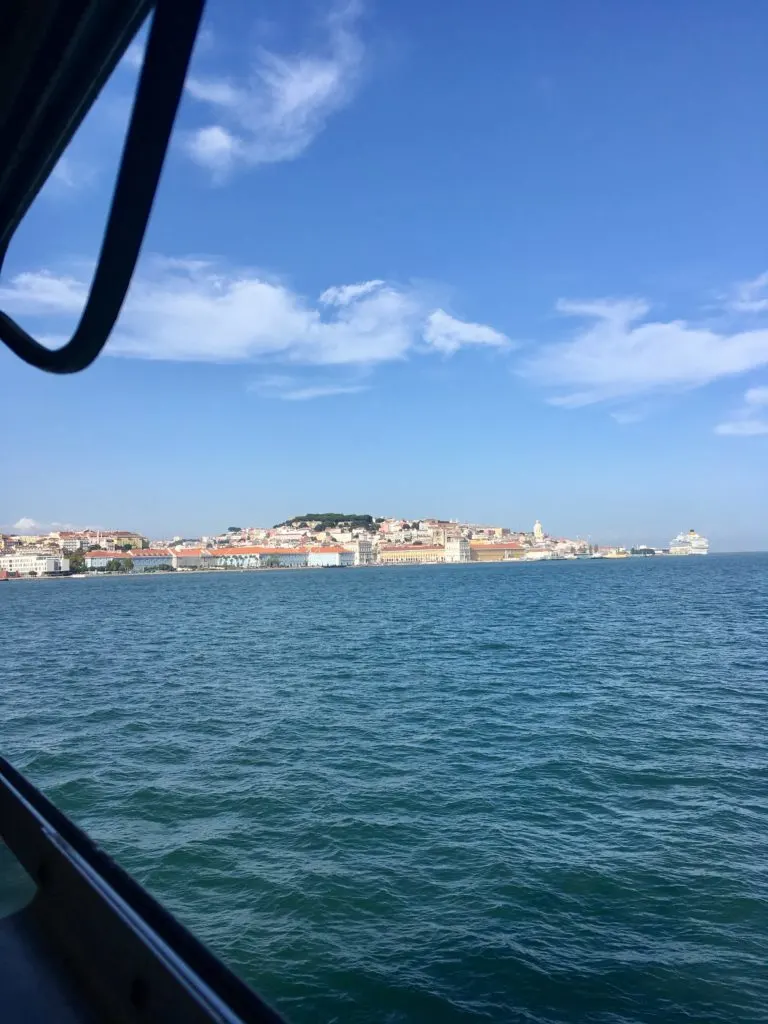 Once you've arrived in Cacilhas, you'll just take a right and follow the path next to the river until you reach the park. It's that easy!
What To Do At Boca Do Vento Park
1. Ride The Panoramic Elevator
Perhaps the most interesting part of this park is the 164ft (50m) tall glass Boca do Vento elevator, which you can take up and down for free. So before you set up your picnic, make sure to take a quick ride to the top for the incredible panoramic views of the city.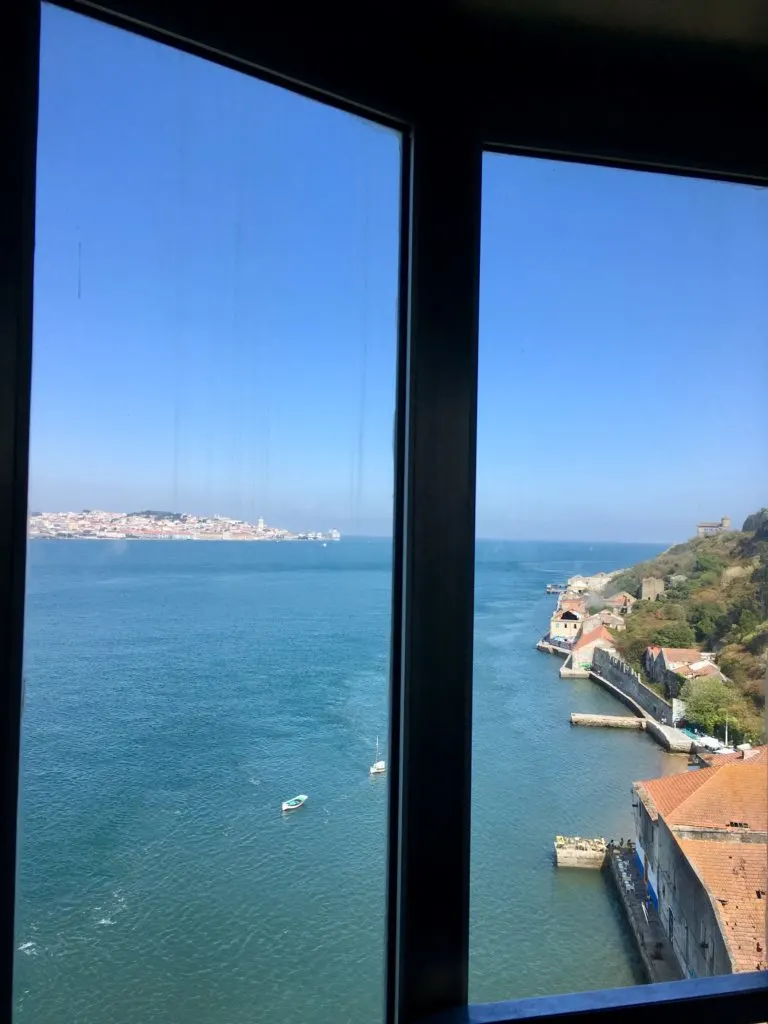 We took the Boca do Vento elevator up and down several times because we didn't bring a picnic with us, and consequently had to go on an hour-long trek to find a store. Whoops!
2. Take a walk through Almada
This unintended journey took us through the city Almada, which I suggest checking out if you want to see a Portuguese town that's greatly untouched by tourism.

3. Have a picnic
Once we finally settled in for our picnic, we were verging on ultimate hanger. We ended up with a bottle of wine, crackers, some totally not sketchy 1.5 euro meat slices, and various cheeses.
4. Eat at a local restaurant by the river
And if you'd prefer not to bring your picnic with you, there are a few great restaurants (the only tourist-catering places on the island aside from the elevator), that have equally beautiful views and delicious food.
Since we can never stop eating, we picnicked for a few hours and then went to the restaurant Atira-te ao Rio, where we got some really fantastic tapas (scallop ceviche and salmon crudo were two highlights) and a glass (or two) of bubbles.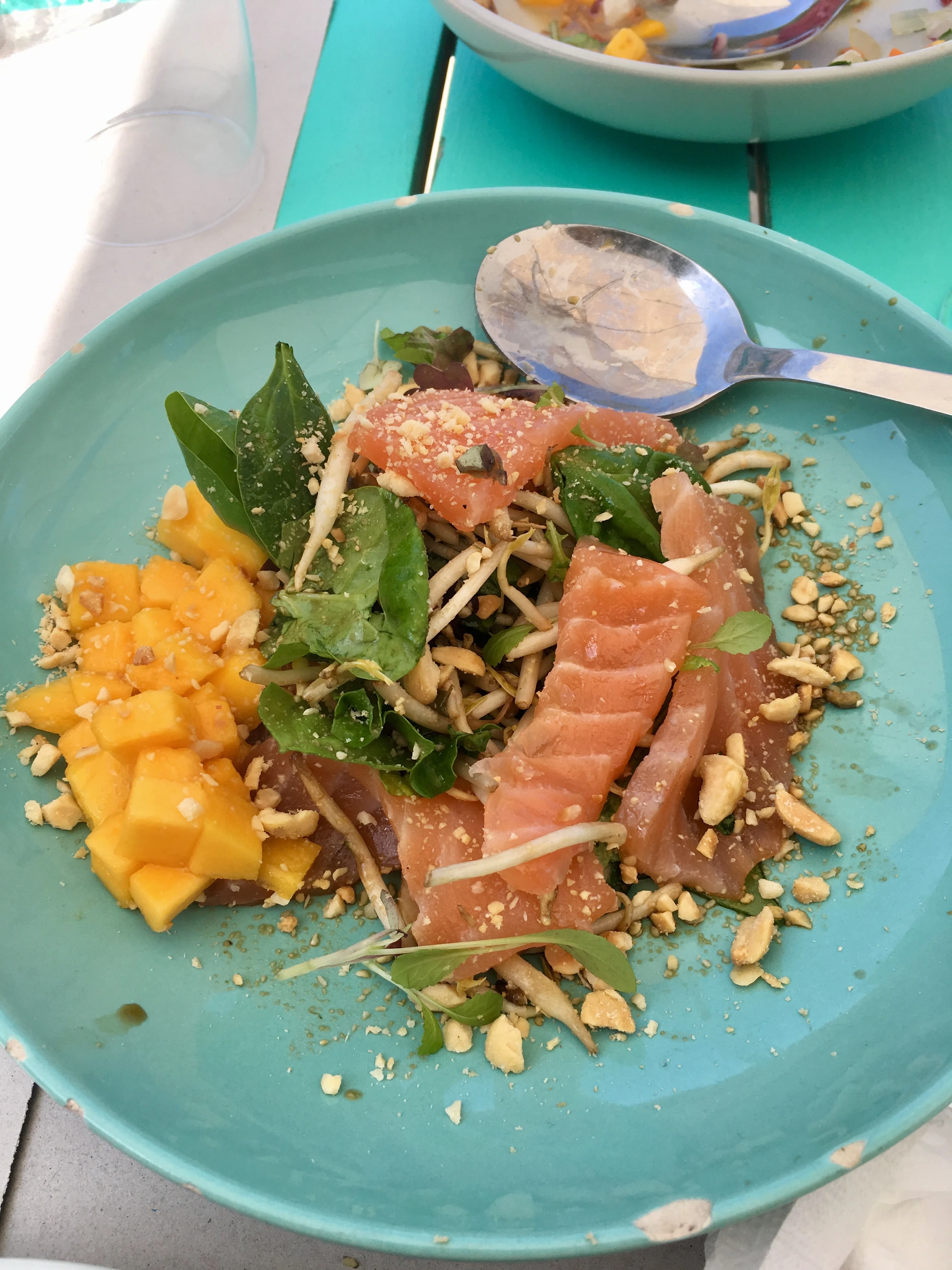 If you need more convincing to visit this spot, ask ANYONE from Lisbon where you can find the best view of the city. I guarantee 9 out of 10 times they'll tell you Almada because it has the least obstructed view of the city.
When we went in September, there was essentially no one at the park and it was one of the few calm, tourist-free spots in Lisbon. This made it beyond ideal for a picnic on a beautiful day.
So if you're ever in Lisbon, I HIGHLY suggest making time for this hidden gem. Just make sure to bring plenty of wine and sustenance so you don't have to go on a food treasure hunt once you're there 🙂
---
Read Also: