These 2-ingredient tequila cocktails are perfect if you want a delicious, simple drink that you can make in five minutes or less from the comfort of your own home!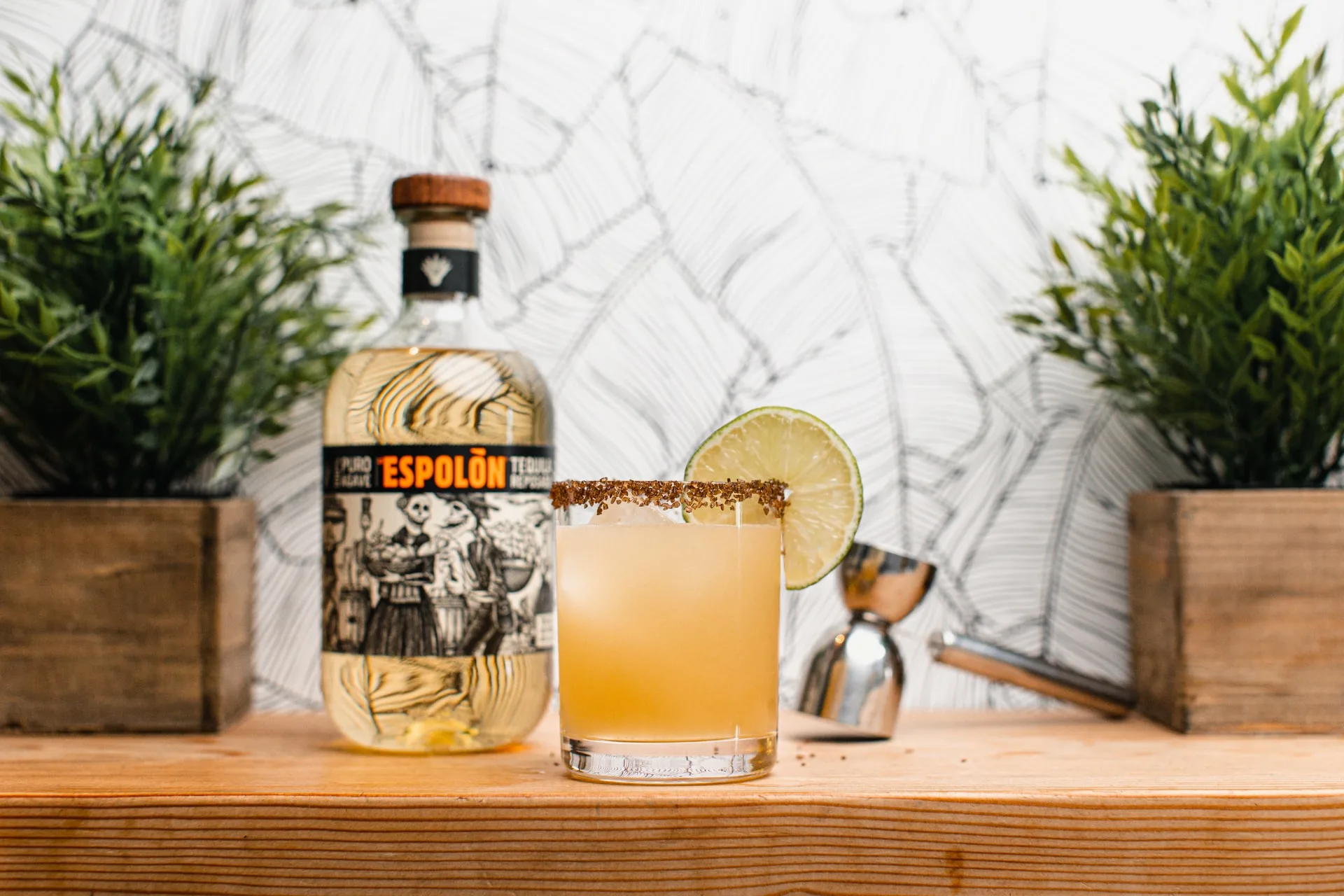 Types of Tequila for Cocktails
Before getting into the recipes, it's important to know what types of tequila can be used for cocktails and what flavors they add to a drink.
The five types of tequila are blanco, joven, reposado, añej, and extra añej.
Tequila Blanco is also known as silver or white tequila, and it's not aged. It's perfect for margaritas, and is agave-forward in taste.
Tequila Joven is also referred to as gold, oro, or dorado, and it's a mixture of aged and un-aged tequila. So it's a little bit richer and smoother in taste than tequila blanco.
Tequila Reposado, or rested tequila, is aged in oak barrels for 2 months to a year. The taste is going to be smooth with notes of vanilla and caramel.
Añej and Extra Añej translate to aged and extra aged respectively. Tequila añej is aged in oak barrels for at least a year, while extra añej is aged for a minimum of three years.
The extra time in the oak barrels results in a darker amber color and a richer, oakier taste. These tequilas are often sipped neat to better appreciate the nuanced flavors, but they can also be used in cocktails that call for darker, more mature spirits.
These recipes mostly use tequila blanco since it's the most popular type for mixed drinks by a long shot, but there are a few that branch out to other types!
More Easy Drink Recipes
Some of these 2-ingredient tequila cocktails are classics that you'll probably already know and love, while others use more unexpected, unique mixers that I bet you haven't tried before.
From classics like the Paloma to more unique combinations, I'm confident this list has a tequila cocktail for everyone!
As a quick disclaimer: I'm not counting pantry staples like sugar, salt, or citrus as ingredients since you likely already have them on hand.
So with that said, let's take a look at these 2-ingredient tequila cocktails!
13 Delicious 2-Ingredient Tequila Cocktails
Which of these cocktails are you whipping up this weekend? Or do you have a favorite 2-ingredient tequila cocktail that didn't make it to this list?
If you do, let me know in the comment section below so I can give it a try 🙂