These winter sangria recipes are easy to make, gorgeous in a glass, and perfect if you need a crowd-pleasing drink for any occasion.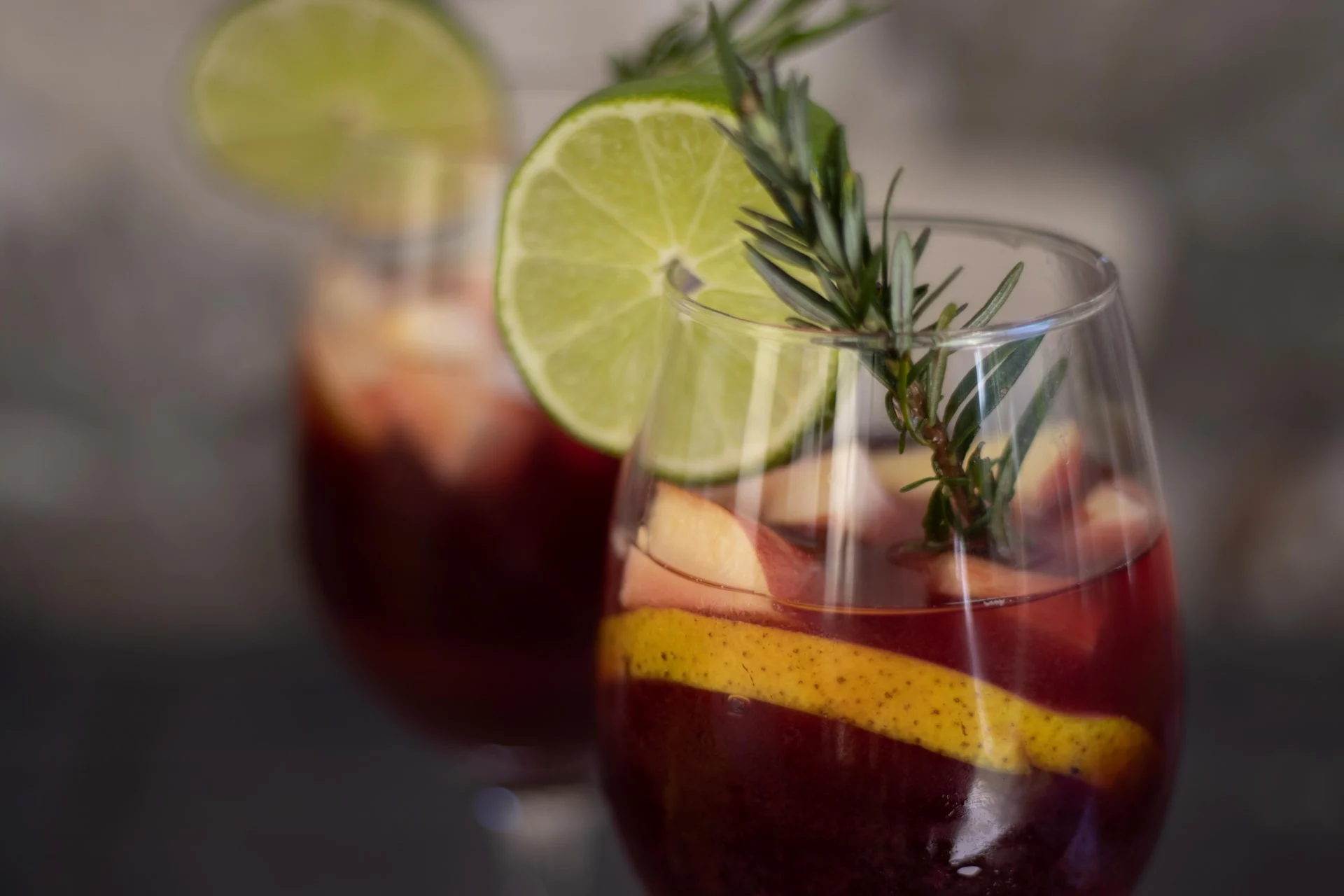 When it's cold outside, nothing beats a glass of something boozy and delicious. That's where these winter sangria recipes come in!
Sangria is super easy to make, so it's a great drink for entertaining that won't add any stress to your plate.
I've included white, red, and rosé sangria recipes that use a wide range of different ingredients and techniques to ensure there's a sangria for everyone on this list!
What Is Sangria?
Sangria is an alcoholic drink that originated in Spain and Portugal. In Spanish, sangria literally translates to "Blood", which refers to the primary ingredient used in the drink: red wine.
Traditionally, sangria is made with red wine, chopped fruits, bandy, and a little sugar.
While this is still a popular way of making sangria, nowadays you can really make sangria with any type of wine, juices, liquors, etc.
The only real rules you have to follow when making sangria are 1. it has to use wine as its base and 2. it should be fruity in taste. Look, it even rhymes!
This is all to say there's almost never a wrong answer. You can get as creative as you want, which is why I love trying out new sangria recipes each time I whip up a batch.
The Best Type of Wine For Sangria
Many wines work well in sangria, but the best wine for sangria will be:
Fruity
Light to medium bodied
Unoaked
Low in tannins (for red wines)
Super drinkable
Basically, you want something light and fruity that will mix in seamlessly with the other ingredients. So don't choose a super full-bodied, oaky, or tannic wine, because it will detract from the fruity flavor of the sangria.
Some examples of the best red wines for sangria are Tempranillo, Grenache, and Red Zinfandel. For whites, Pinot Grigio, Riesling, and Vinho Verde are all great choices.
For more specific recommendations and tips, here's a full guide on choosing the best type of wine for sangria!
What Is "Winter" Sangria?
What makes a sangria a "winter" sangria is a bit subjective, but a good winter sangria should include at least one of the following:
Seasonal winter fruits and fruit juices (i.e. pear, cranberry, citrus, pomegranate, apple, etc.)
Warm spices like cinnamon, clove, star anise, and allspice
Winter herbs like rosemary, thyme, or sage
With all of this in mind, let's get right into these winter sangria recipes!
21 Easy, Delicious Winter Sangria Recipes For Any Occasion
Which of these sangrias are you excited to try this winter? I'm actually going to make the Mulled Apple Cider Sangria tonight because I happen to already have all the ingredients on hand! Love it when a plan comes together 😂
Also, if you have a favorite winter sangria that wasn't included here, please let me know in the comment section below so I can give it a try!
More Sangria Recipe Inspiration