From strong dessert shots to shots that taste like mini versions of your favorite cocktails, these 2-ingredient vodka shots are perfect for any type of party and won't break the bank by requiring a ton of different ingredients!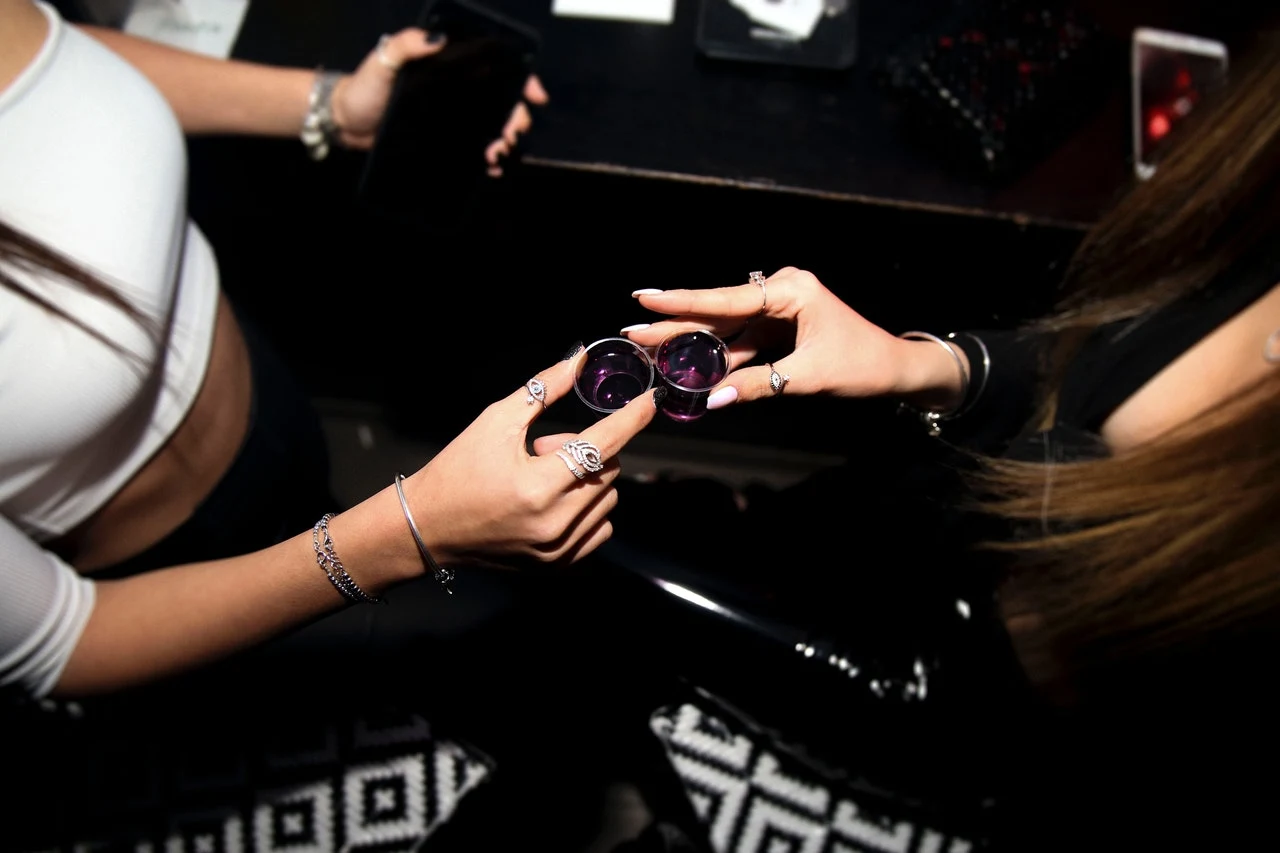 Vodka is the best liquor to use for shots and shooters since it has a fairly neutral taste and works with a really wide range of different mixers and flavors.
So whether you're making a shot or shooter, vodka is a great choice to use as your base!
Shots vs Shooters
It's good to note that shots and shooters are slightly different.
Shots
Shots are usually served in 1 to 1.5 ounce portions and made up of 100% alcohol.
Some examples include the B-52 (coffee liqueur, Irish cream, and Grand Marnier) or the Stone Cold Stinger (Jägermeister, Goldschlager, and Rumple Minze).
Shooters
Shooters on the other hand tend to be served in 2 to 3 ounce portions and are a combination of alcohol and non-alcoholic mixers.
So they're essentially like mini mixed drinks. A few you might have heard of are the Alabama Slammer (Amaretto, orange juice, gin, and Southern Comfort) and the Tootsie Roll (coffee liqueur and orange juice).
Shots and shooters are both featured on this list for the sake of variety.
Types of Vodka
There are three types of vodka you can use in shots: plain, flavored, and infused.
Plain Vodka
By far the most popular type of vodka and what we use in most mixed drinks and shots. Examples include Tito's, Absolut, and really any other vodka that isn't flavored or infused.
Plain vodka is perfect for shots because it's really only made up of ethanol and water, so it has a neutral taste that's unoffensive on its own and blends in with whatever mixer you're using.
Flavored Vodka
Flavored vodka is exactly what it sounds like — vodka with flavor added. Flavors can range from bizarre (like tobacco) to the expected (like strawberry), and they can be fun to use in shots since you can come up with some pretty creative combinations.
They're also great for 2-ingredient shots because they can stand in for flavors that would have otherwise required an extra juice or other ingredient.
Infused Vodka
Infused vodka is vodka that's flavored with real ingredients, like herbs and fruits, as opposed to artificial flavorings.
Usually, infused vodkas are made at home as opposed to bought at the store since there isn't a huge selection on the market. They're considered to be more sophisticated than flavored vodka and are made by steeping the ingredient in vodka for a prolonged period of time.
Infused vodka can be great for shots if you want them to have unique flavors you couldn't get from store-bought vodka (i.e. Candy Corn, Jolly Rancher, etc).
These shot recipes feature every type of vodka, but plain vodka is the most commonly used.
Best Type of Vodka for Shots
Ultimately, any vodka will mix in fine with jello, so the best vodka for jello shots comes down to your price point, preference, and the recipe.
That said, as far as brands go, I have a whole post on the best vodkas to use for jello shots that can help you decide what vodka will work best for your purposes 🙂
More Easy, 2-Ingredient Drink Recipes
Quick disclaimer: I'm not counting pantry staples like citrus, sugar, or other spices as ingredients since you likely already have them on hand.
So with all of this said, let's check out these easy but fabulous 2-ingredient vodka shots!
15 Fun 2-Ingredient Vodka Shots
Which of these shots are you excited to try at your next party? I'm partial to Lemon Drops, but they all look like a good time 🙂
Also, if you have a favorite 2-ingredient vodka shot that you think should've made the list, please let me know in the comment section below!