Martinique is a fairly small island, but staying in the wrong area could definitely make or break your trip.
You want to be central enough to make it to the north of the island where you can see Mount Pelée, waterfalls, jungles, and black sand beaches, but you'd also be remiss if you didn't make it to the beautiful coast at the very southern tip of the island.
So whether you're going for a prolonged stay or just a few days, I would recommend staying in an area toward the middle of the island and an area further south so that you can see as much of Martinique as possible.
But what specific areas should you plan on staying in during your trip? Below is a list of the best places to stay in Martinique, along with their respective pros and cons.
1. Fort-de-France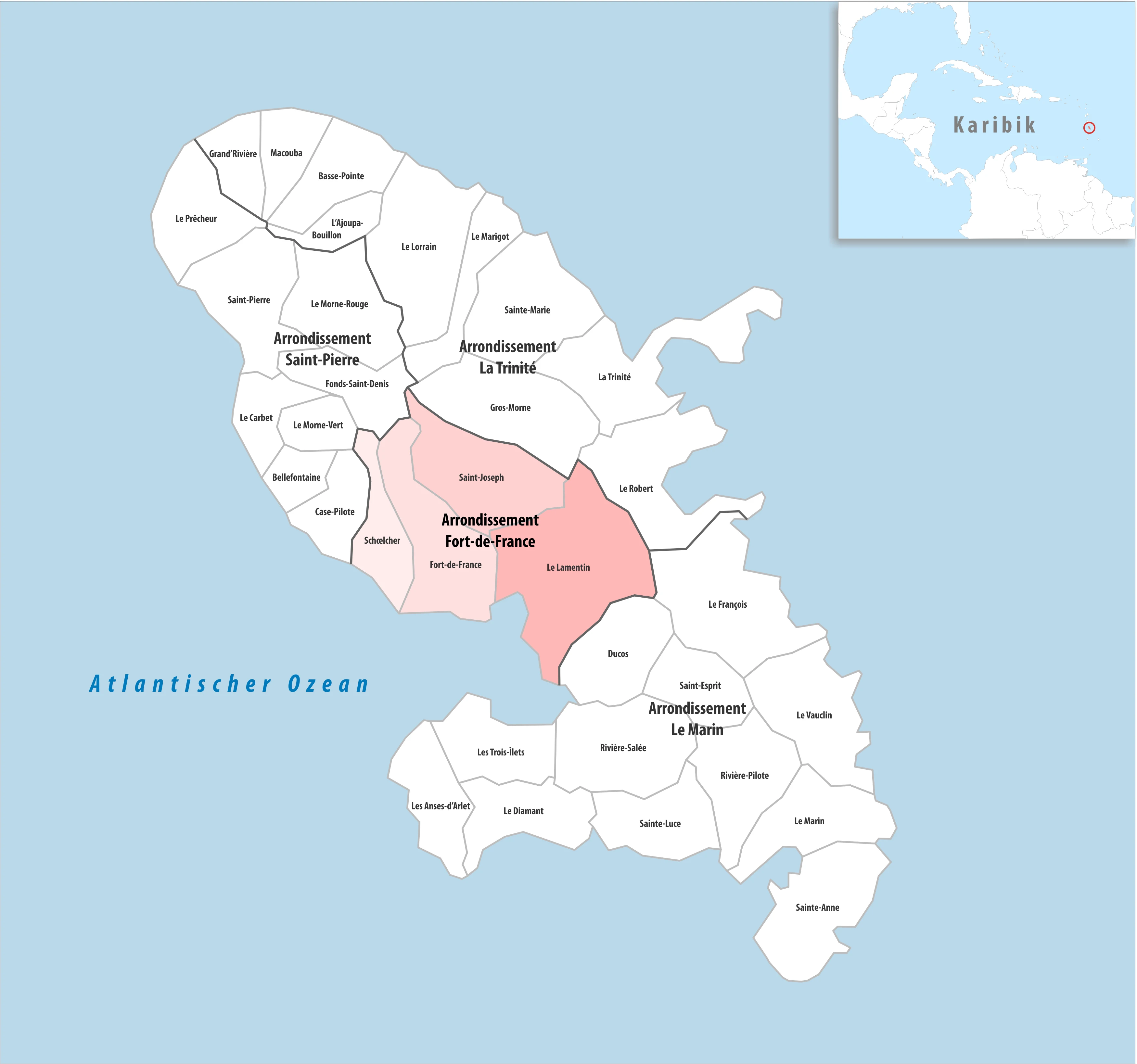 Fort-de-France is the capital of Martinique and the largest city on the island. It's excellent for seeing the capital's downtown area, taking day trips, and it's a short distance to some Martinique's biggest attractions (like the gorgeous Balata gardens).
It's a great home base because, since it's right in the middle of the island, almost all of the other towns/attractions on the island are only 30 minutes to an hour away.
All of that said, it isn't great for if you just want to lounge on the beach all day and it isn't walkable unless you're staying DIRECTLY in the downtown area.
Best for:
Single travelers or couples that mainly want to use it as a travel hub to get to other areas on the island and be close to the airport.
Fort-de-France Pros:
Central location that's good for day trips to anywhere on the island and the airport
Only place on the island with a big downtown area
Close to the rainforests and jungles
Fort-de-France Cons:
Not walkable AT ALL if you're not staying downtown
Not good for beaches
2. Le Carbet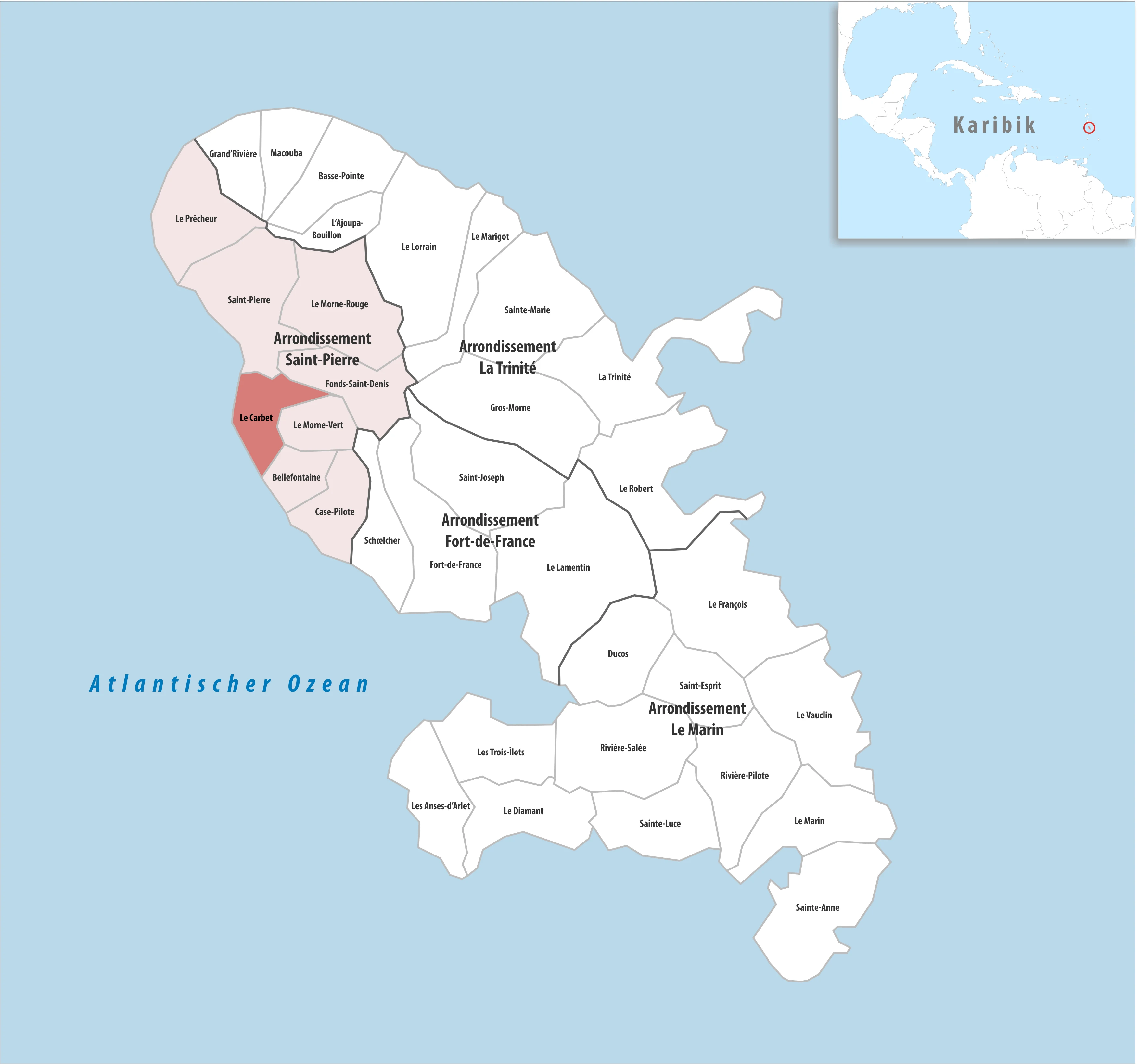 Le Carbet is a town a little bit north of Fort-de-France with a few nicer beaches nearby. This is definitely the smallest town on this list, but it has a ton of charm and excellent restaurants.
I would recommend staying in Le Carbet if you want to avoid the hustle and bustle of Fort-de-France — it's much more laidback than the capital while also being a great jumping off point for day trips to the northern/central parts of the island.
Best for:
Anyone looking for a chiller area that's centrally located, isn't touristy at all, and has a charming, small-town vibe, as well as more introverted travelers.
Le Carbet Pros:
Best beaches on the northern/central side of the island, while also being very close to rainforests and jungles
Good location for day trips to the very north (Le Prêcheur, Mount Pelée, etc.) and Fort-de-France
No tourists
Le Carbet Cons:
Not good for days trips to the south of the island
Very small, so you could get bored pretty quickly
3. Sainte-Anne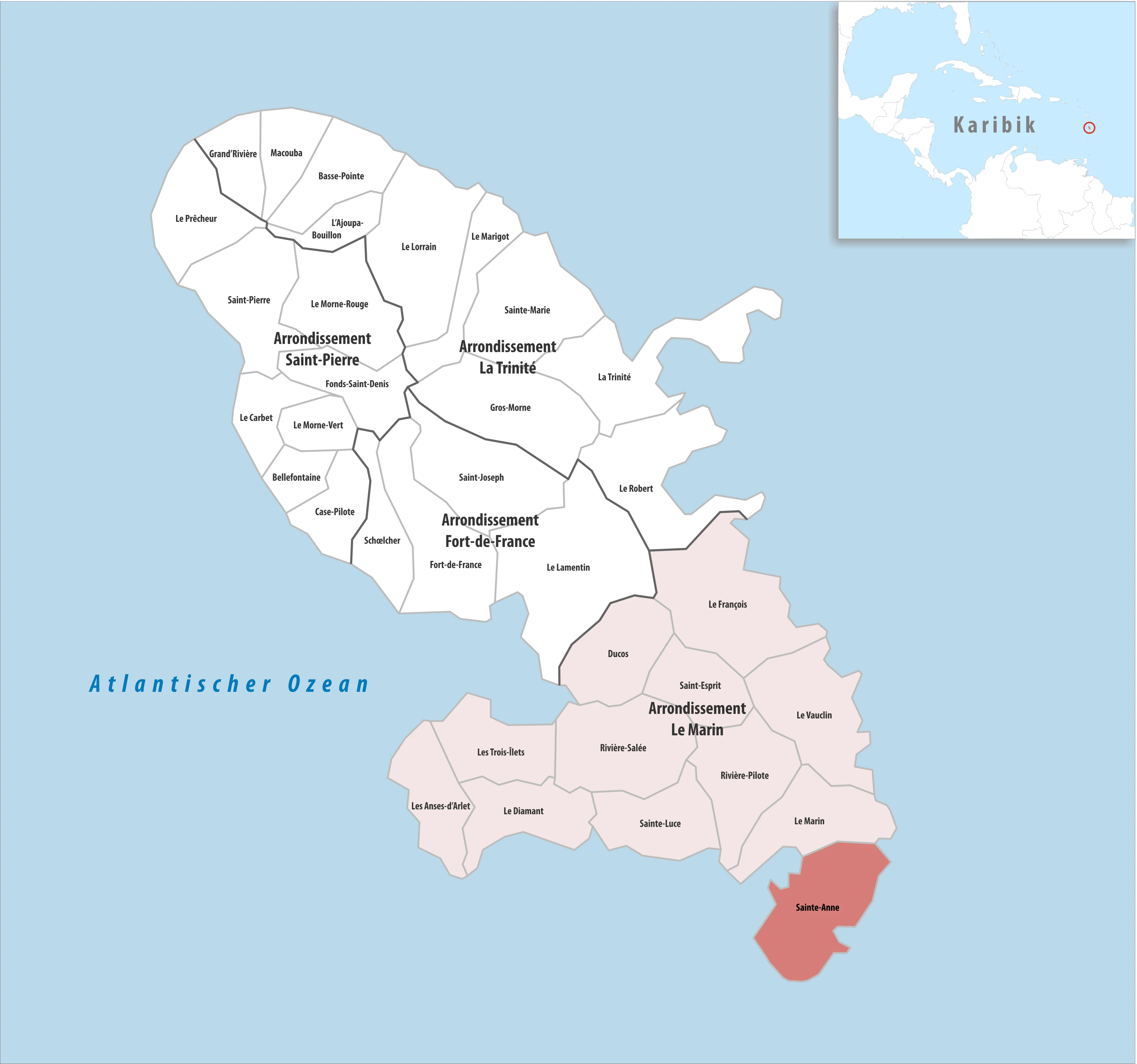 Sainte-Anne is a lovely, small town at the very southern tip of Martinique with some of the best (if not THE best) beaches on the island.
It's only 3 miles away from the most famous beach in Martinique — Les Salines, but there are also fantastic beaches right in town that will make you truly feel like you're in the Caribbean.
It's a bit bigger than Le Carbet, and has plenty of wonderful restaurants and bars to choose from. There's always markets and other activities going on in the downtown area during the day time, so it's a really lively, fun area to stay in.
Best for:
Families, couples, those looking to hike the Trace de Caps, and those who want to relax all day on beautiful beaches.
Sainte-Anne Pros:
Best beaches
Super charming downtown area
More walkable than most areas
Sainte-Anne Cons:
Super isolated, so not great for day trips to other areas on the island
4. Le Diamant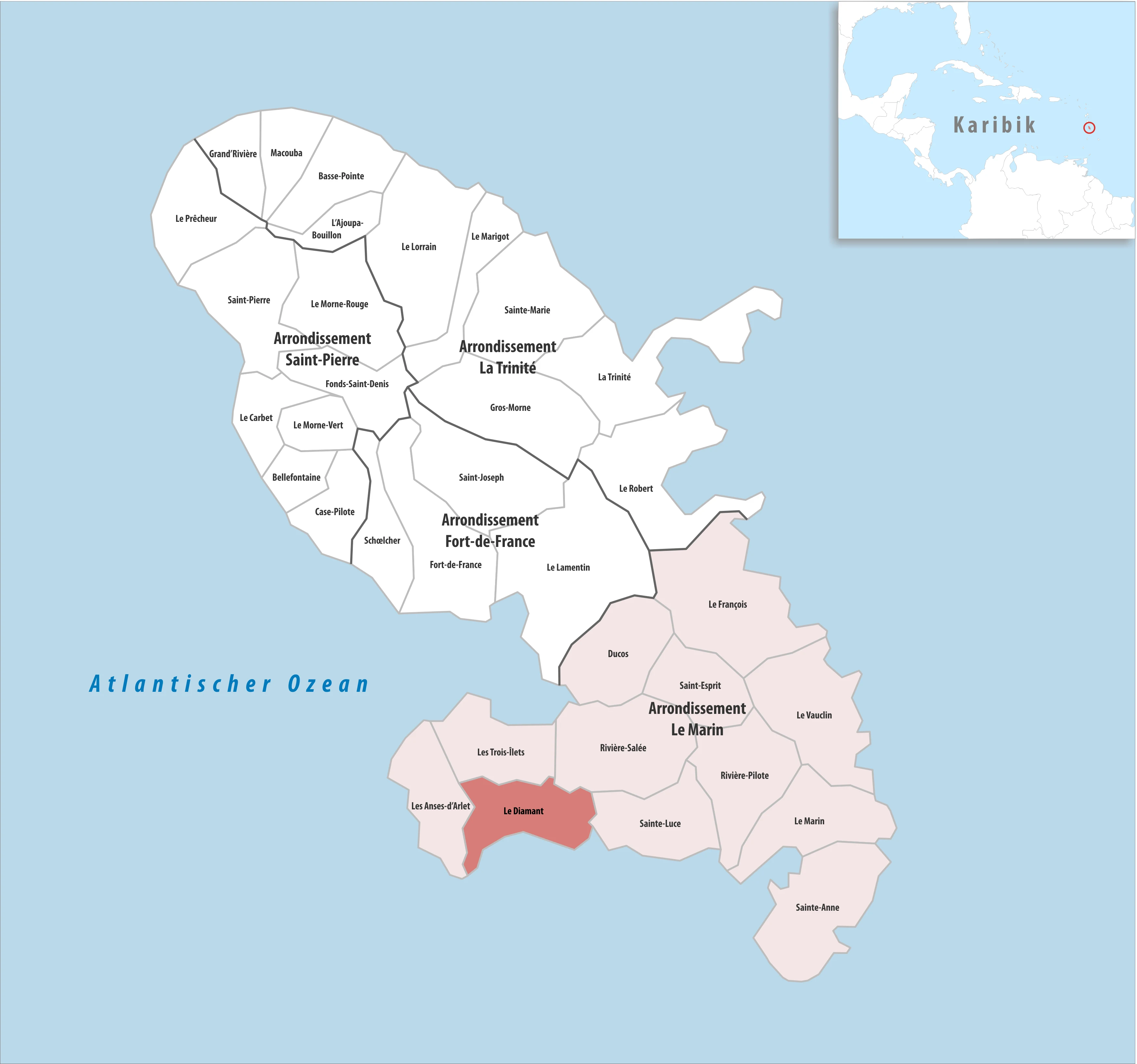 Le Diamant is possibly the most stunning area in all of Martinique. It has a beautiful beach overlooking a giant, 570 foot volcanic rock for which it's named and is surrounded by gorgeous, green mountains. I would say most of the pictures you see from Martinique are taken at Le Diamant, because it's simply that breathtaking.
It's larger than Sainte-Anne and Le Carbet, and aside from the scenery, it's a great location for day trips to other areas on the southern peninsula (like Les Trois-Îlets and Les Anses d'Arlêt) as well as the central and southern parts of the island. You'll also find delicious food and great hiking here.
Best for:
Those looking for a picturesque home base for their trip with a fantastic beach and fairly central location.
Le Diamant Pros:
Good for day trips to the central and southern parts of the island
Amazing beach and scenery
Le Diamant Cons:
The beach can be a little more crowded and touristy during peak season
Not good for day trips to the north
Other Popular Areas To Stay in Martinique
Les Trois-Îlets and Les Anses d'Arlêt are also popular options on the same southwestern peninsular as Le Diamant, but I found them to have a much more touristy vibe and neither would be my first choice. They were also by FAR the most crowded areas on the island with the busiest beaches.
That said, they're still both centrally-located areas with incredible scenery and beaches (if you can ignore the hoards of other humans), and it's ultimately up to you and your needs!
My personal suggestion would be to stay in Fort-de-France for a night or two, and then pick a town closer to the south so you can have a few relaxed beach days with less driving.
Now that you hopefully have a better idea of where to stay on the island, it's time to decide what to do while you're there!
If you're looking for suggestions on what to do in Martinique, here's my long weekend itinerary broken down day-by-day to help you plan your trip:
---
Read Also: