These are 10 of my favorite warm cocktails to make at home during the winter! They're beyond cozy, whip up in 15 minutes or less, and are guaranteed to help you make it all the way to springtime.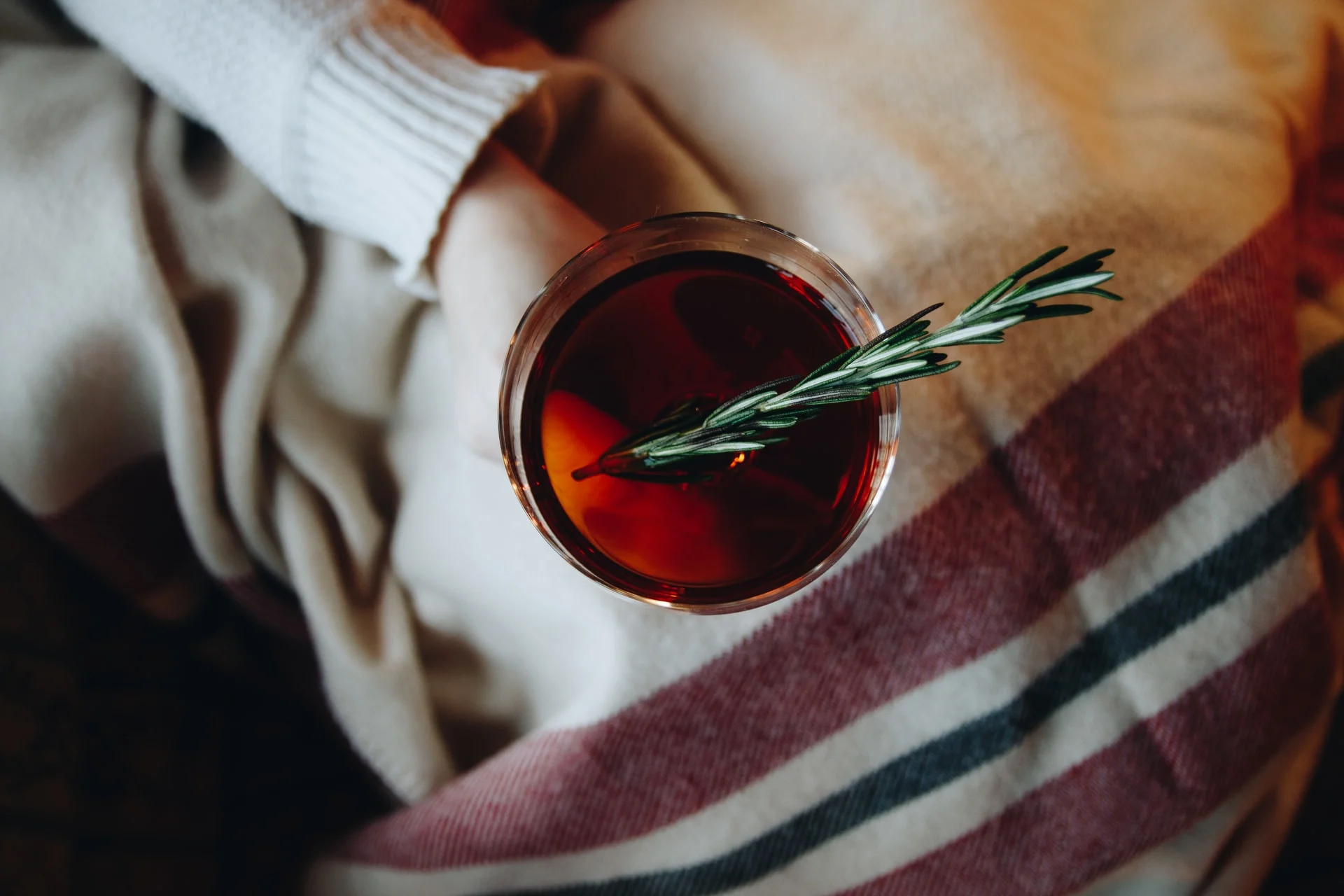 Winter is not exactly my favorite season. It's freezing. It gets dark at 4pm. There's honestly not much to do except sit in my house and try to maintain sanity and heat retention.
So for me, nothing lifts my spirits like a hot cocktail that I can make from the comfort of my own home when it's 20 degrees outside. That's where these delicious recipes come into play!
From unique riffs on classics to traditional cocktails your grandma used to make as cold remedies, these are truly (in my opinion, at least) the best warm cocktails of all time. So I'm confident there's a perfect hot drink for everyone on this list 🙂
Easy cocktails are my love language and I try to keep it fairly simple when it comes to making drinks at home, so these recipes whip up fast and don't require an insane amount of ingredients. They also use a wide variety of liquors/spirits and range from healthy-ish to sweet and decadent.
More Winter Cocktails To Make At Home
I've made all of these recipes many times and PROMISE you won't be disappointed with any of them. So with that said, let's get right into these cozy cocktails!
10 Best Warm Cocktails To Make At Home This Winter
These warm cocktails almost make me excited to hunker down in my house for the rest of winter… almost. Regardless, I hope they inspired you to open up your home bar and make yourself a hot, tasty treat.
Although these are my all-time personal favorite, I know some of you will have your own go-to warm cocktails. If you do, please let me know in the comment section below so I can give them a try 🙂
Wishing you all a safe, warm, and boozy winter!