Crisp air, bonfires, colorful leaves… everyone's favorite season is here and there's no better way to celebrate than with a festive punch! These non-alcoholic fall punch recipes are easy to make, perfect for parties, and full of delicious seasonal fall flavors!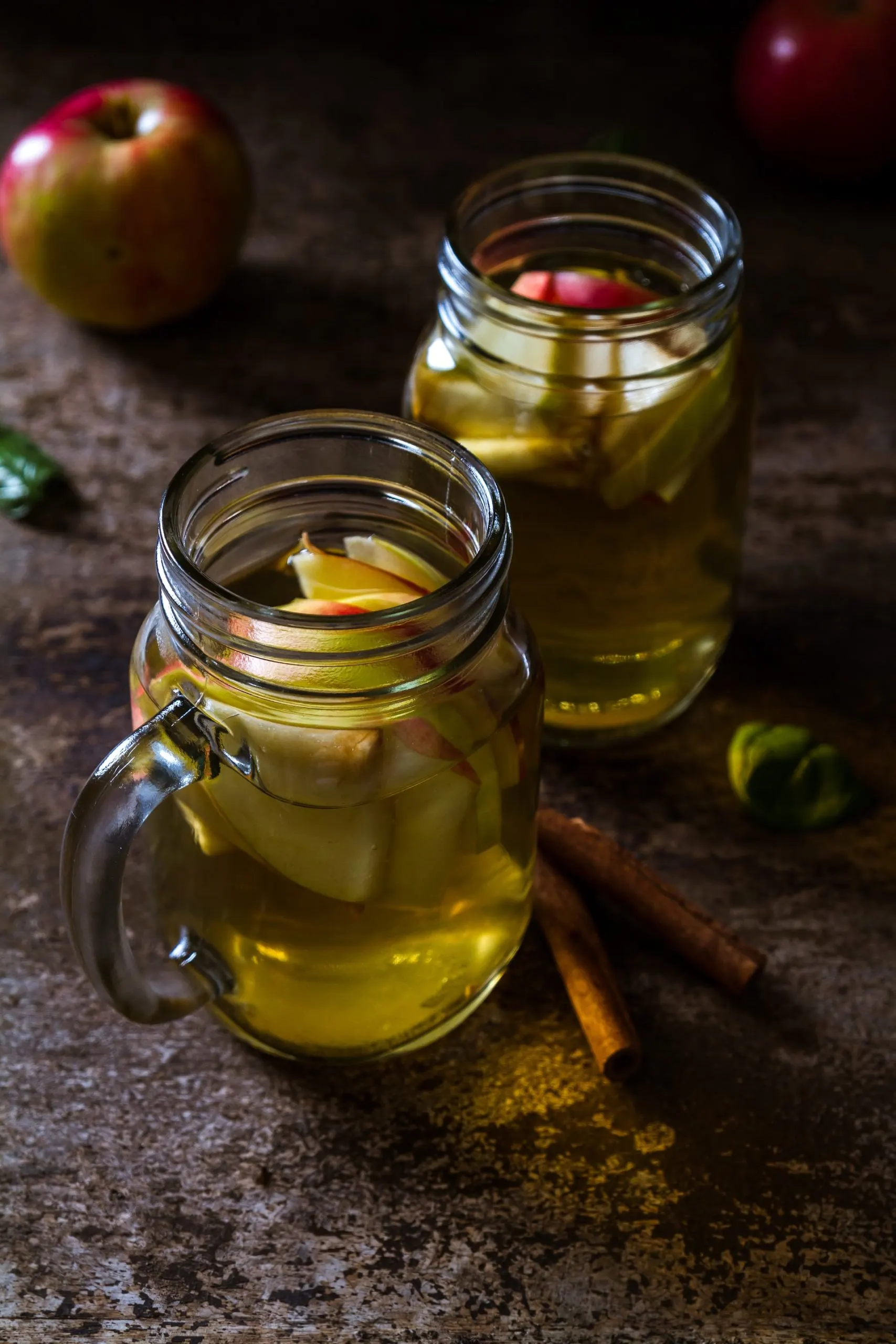 If it's not clear by the name of my blog, it's no secret that I enjoy drinking a glass of wine or two (or three…).
That said, I always provide a non-alcoholic beverage for kids and family/friends that don't drink, and punches are my #1 go-to NA drink since they're easy and always please a crowd.
These punches are perfect for fall and whip up in a flash, so they make party planning easy and won't break the bank by requiring a ton of ingredients.
Fall Punch Criteria
But what makes a punch a "fall" punch? For me, a fall punch must meet the following criteria:
Is seasonal and festive
Uses peak fall flavors and produce
Makes you feel cozy
Is best described as "autumn in a glass"
So you can expect both hot and chilled non-alcoholic punches full of warm spices, fall fruits, and seasonal flavors.
Occasions For Fall Punch
There's almost never a wrong time to serve a delicious punch, but these recipes were made with the following occasions in mind:
Tailgating
Bonfires
Fall holidays (i.e. Halloween, Labor Day, Thanksgiving)
Pumpkin Carving
Any time you need a festive and fun non-alcoholic beverage!
Whatever the occasion, all of these recipes are easy to make in small, medium, or large batches. And if you want an "adult" version of any of these punches, just add in your spirit of choice 🙂
With all that said, let's check out my all-time favorite non-alcoholic fall party punch recipes!
More Fall Party Punch Recipes
12 Best Non-Alcoholic Fall Party Punch Recipes
Which of these fall punches are you excited to make!? I always love the Wassail, but the mulled grape juice is also a favorite in my house. Luckily, these are all tried and true recipes, so you really can't go wrong.
And if you have an alcohol free fall party punch that you think I need to try, please let me know in the comment section below!