These pitch black cocktails are perfect for whenever you need a unique, deliciously dark drink! From witchy martinis to tropical drinks that are as dark as your soul, there's a jet black cocktail for all of your spooky season needs.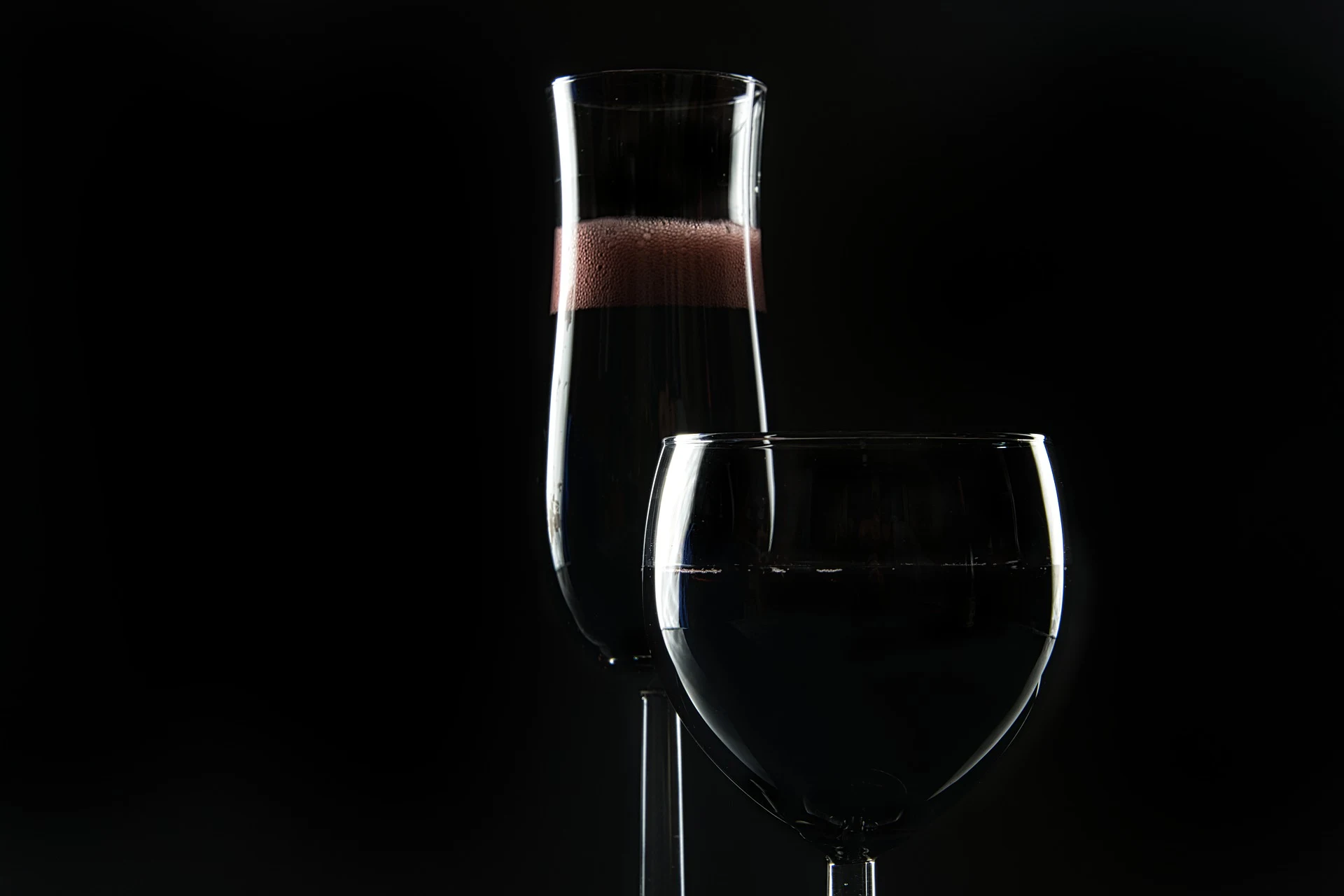 I personally don't need a specific time of year to whip up a black-colored cocktail because I celebrate spooky season all year long, but they're definitely made with Halloween in mind.
Whether you celebrate spooky season everyday or only closer to Halloween though, I guarantee these cocktails will impress your friends and be the centerpiece of any event!
How To Make Black Cocktails
There are three main ways to make a cocktail black in color, and they're all super different! Read on to find the three most popular ways to make a cocktail black.
1. Black Food Gel or Coloring
One super easy way to make black-colored cocktails is to use black food gel or coloring.
Since food gel and coloring are flavorless when used in small quantities, they're an easy way to turn your cocktail black without changing the taste.
Most add black gel or coloring to vodka or a clear spirit, but you can also add it directly to the drink to turn it black.
The one main drawback of this method is it can stain your mouth. That said, some might be okay with this since it's more convenient and cheaper than the other two methods.
Black Food Gel
Food gel is generally used to make icing, but adding a little bit into a cocktail or spirit will make it pitch black. The caveat is that if you add too much, it can pool at the bottom or impart an "off" taste. So be careful with your ratio!
If you're adding the food gel directly to a drink, you need less than a drop. If you're adding it to a full bottle of vodka or other clear spirit, you'll need 4 to 5 drops. Stir or shake very well after adding it.
A good and inexpensive brand for black food gel is Anne Clark, which is vegan and kosher.
Black Food Coloring
Black food coloring mixes into drinks more easily than gel, but the color might not be as dark as it would be if you were to use food gel.
If you don't have black food coloring on hand, a drop each of red, blue, and green food coloring will turn your drink black as well.
For cocktails, start with 2 drops and add more as needed until you reach the desired shade of black. For a full bottle of vodka or other clear spirit, you'll need about 12 drops. If using red, blue, and green, add 10 drops of each.
McCormick is the most popular brand for black food coloring, and you can find it at any grocery store or online.
2. Activated Charcoal
Activated charcoal is a powder made from carbon sources, like wood or coconut shells. It's sold in capsules, virtually flavorless, and easy to find in health food stores or online.
It's historically been used to treat a wide range of ailments and health conditions, including overdoses, high cholesterol, and even hangovers.
Most recipes using activated charcoal call for half a capsule shaken with the rest of the ingredients.
The main pro of activated charcoal is it will turn almost ANY cocktail jet black regardless of the original color.
Full disclosure: though it's associated with many health benefits, there are some health concerns when it comes to using activated charcoal. Read more about the potential risks here.
3. Black Colored Spirits
The following are the liquors and liqueurs that are closest to black.
The first four are the only bottles I would say are easy to find, and Blavod is the only one that's truly 100% black.
The others are very dark shades of brown, blue, or purple and will make your drink darker in color, but Blavod is the only one that will make a drink pitch black. That's likely why it's the most popular black liquor and what you'll see in 99% of black-colored cocktail recipes!
So without further ado, let's check out these wickedly delicious pitch black cocktails!
More Spooky Season Drink Recipes
15 Pitch Black Cocktails For Spooky Season
And that's a wrap! Which of these jet black cocktails has you excited for spooky season? Though I like to tap into my witchy side all year long, these definitely hit different in the fall and I need the black margarita STAT!
If you have a favorite black-colored cocktail or method of making black cocktails I need to know about, please post in the comment section below 🙂
Stay spooky, friends!