These frozen vodka drinks are easy to make, perfect for the summertime, and beyond delicious! From vodka-spiked frosé to Moscow Mule slushies, these frosty cocktails are sure to become your new summer obsession.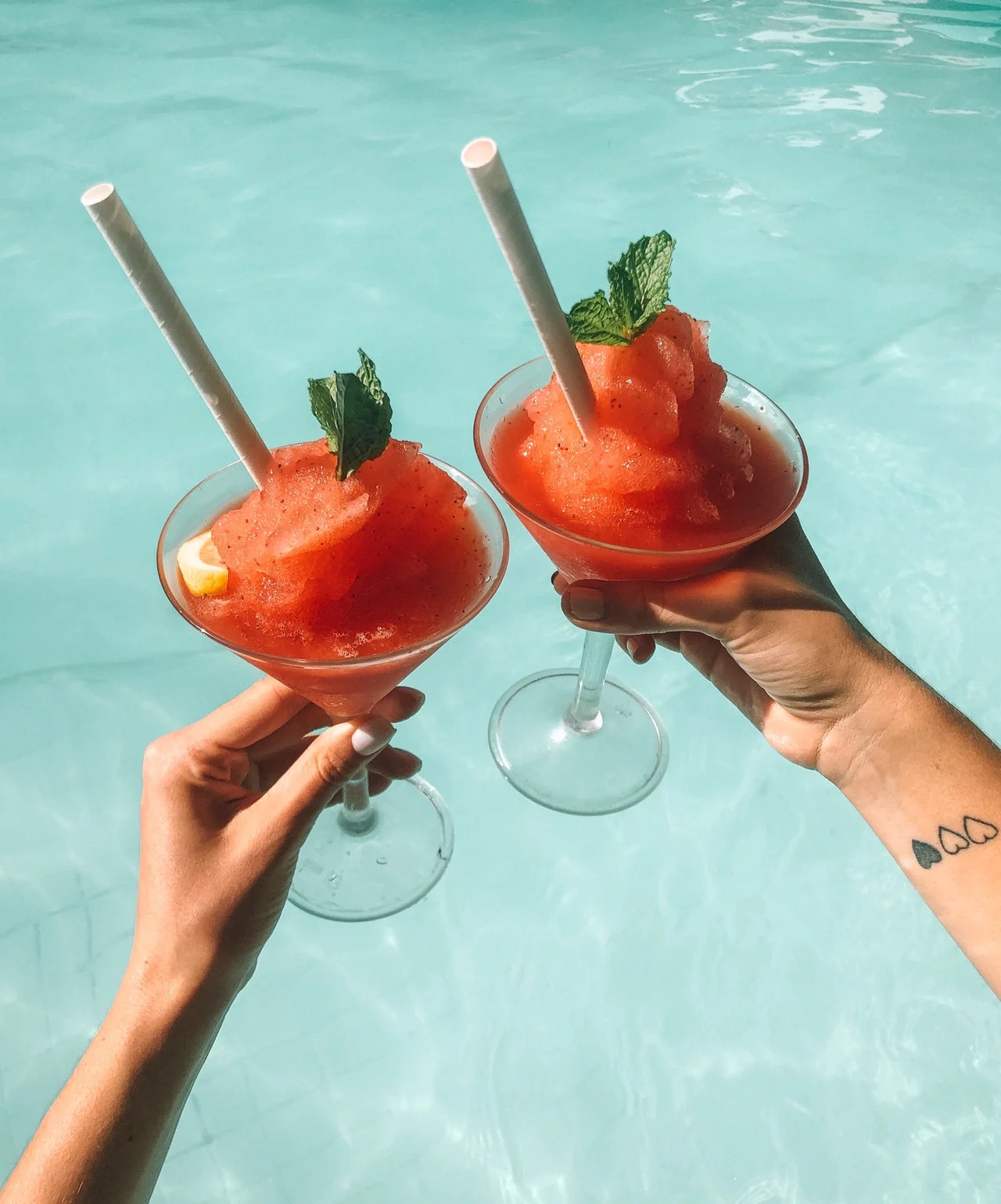 Who needs frozen margaritas and pina coladas when you have these super fun and tasty frozen vodka drinks!?
Just kidding, there's enough room in our hearts for ALL the frozen cocktails, but these have me especially excited because they're easy to make and vodka is my favorite spirit for mixed drinks!
Vodka is partially my favorite spirit because it's so versatile and can blend in with a huge range of flavors. That means you can be as creative or as simple as you want depending on your mood.
These frozen vodka cocktails are perfect for:
The beach
Poolside sippin'
BBQs
Summer holidays & birthdays
Whenever you need a tasty drink to cool you down!
They vary from super unique to really simple, so I'm confident everyone can find a perfect cocktail for any occasion or budget 🙂
Best Type of Vodka for Frozen Cocktails
Ultimately, any vodka will work fine in a frozen cocktail since the taste will be partially masked by the coldness of the drink (the colder the drink, the harder it is to taste the flavors) as well as the other ingredients.
So it all comes down to your price point, preference, and the recipe.
That said, if you're on a budget, you can't go wrong with Svedka. It runs about $12-$16 for 750ml and is a great vodka for the price.
If you can spend a few more dollars though, nothing can match Tito's Handmade Vodka in terms of quality and price. It's only $16-$23 for a 750ml bottle and it's worth every penny.
So with all that said, let's check out these deliciously refreshing frozen vodka drinks!
More Summer Cocktail Inspiration…
22 Best Frozen Vodka Drinks For The Summer
Which of these frozen vodka drinks are you excited to try this weekend?? It's been in the high 90s so we'll see if I can even make it to the weekend 😂
Wishing you all a fun and safe summer with ALL the frozen cocktails!