These unique and delicious frozen margarita recipes are here to get you excited for the weekend! From flavors like matcha to Aperol to pineapple dragon fruit, these creative margs will surprise you and have you running to the store for a bottle of tequila.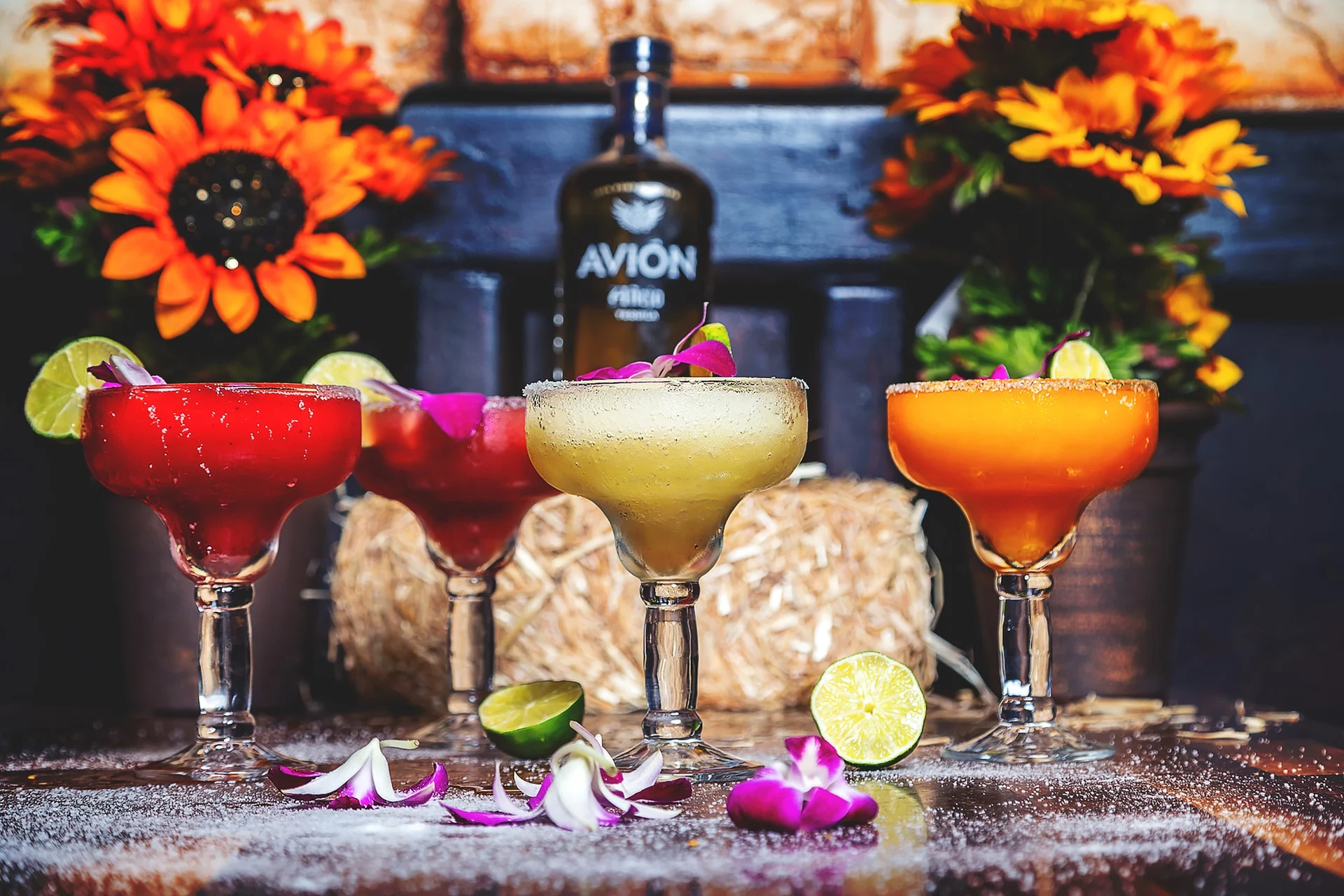 While a classic margarita is made with tequila, lime juice, and orange liqueur, it's always fun to experiment with different flavors!
All of these margaritas are frozen and filled with tequila, but that's where the similarities end. Included are a wide range of unique and interesting flavors to ensure everyone can find their perfect frozen marg 🙂
As far as what tequila to use for your margarita, you can choose your favorite tequila blanco. Tequila blanco is clear and un-aged, so it's perfect for margs since it's clean and agave-forward in taste.
Pro tip: pick a bottle that says "100% de agave" or "puro de agave". These are made with 100% fermented, distilled blue agave, so they're a bit higher in quality and have a more refined agave flavor. Some examples are Don Julio Blanco Tequila and Herradura Blanco Tequila.
Now with all that said, let's check out these clever and tasty frozen margarita recipes!
More Fun Cocktail Recipes
22 Unique Frozen Margarita Recipes
Which of these margaritas has you excited for the weekend?? I can't wait to try the Aperol margarita because I LOVE any cocktail with Aperol, but they all sound delicious.
If you have a unique frozen marg flavor or recipe that I missed, please let me know in the comment section below so I can check it out 🙂