Ciao bella!! If you're looking for fun and unique limoncello cocktail recipes, you've come to the right place. While most people just use limoncello in simple spritzes or drink it alone as a digestif, there are SO many other tasty limoncello cocktails that are worth making!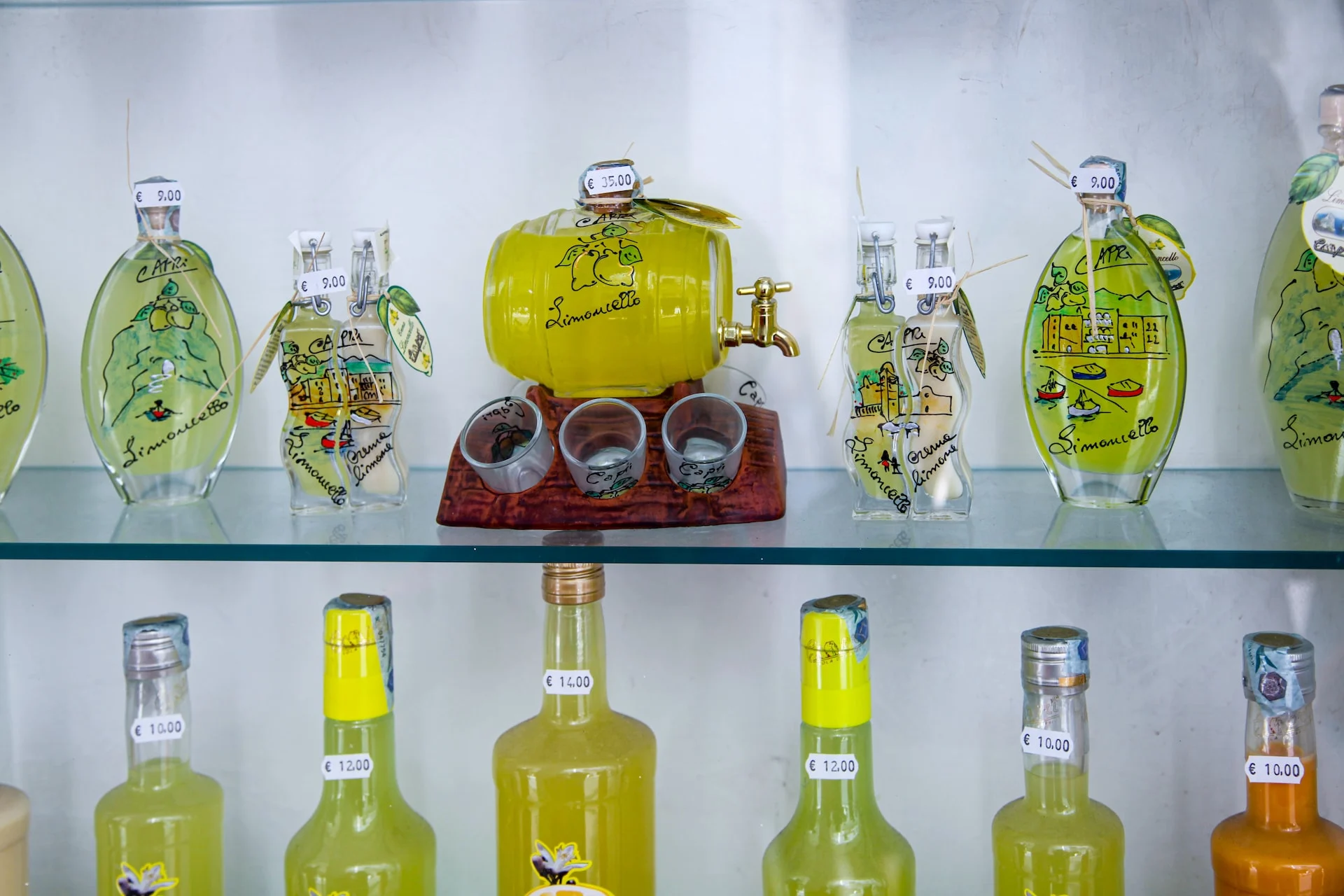 What Is Limoncello?
Limoncello is a lemon-flavored Italian liqueur made with lemon zest, sugar, water, and a neutral spirit like vodka. The alcohol content of limoncello will vary depending on the bottle, but usually it's around 30% ABV.
While we know limoncello originally came from Southern Italy, its specific origin is mysterious and debated. Some say it originated in Sicily, others claim it was first produced in the Amalfi Coast.
Regardless of its exact origin, one thing's for certain: it's one of the most popular liqueurs in Italy and beloved all around the world!
There are several well-known brands of limoncello such as Caravella and Pallini, but many opt to make their own homemade limoncello! (It might sound like a lot of work, but it's actually super easy and is a great housewarming or holiday gift!)
If you're lazy like me though and don't want to make it at home, my favorite brand of limoncello for cocktails is hands down Pallini. It's an all-natural, classic style of limoncello for a great price.
Taste-wise, limoncello has a tart acidity that's balanced out by flavors of rich, sweet candied lemon and a velvety texture. Traditionally, it's served chilled as an after-dinner digestif since it's so refreshing, but it's also just as delicious in cocktails!
What to Mix with Limoncello
Limoncello is wonderful on its own, but also surprisingly versatile since it can add both sweetness and acidity to a cocktail. Below are some popular mixers, but this is by no means an exhaustive list!
Sparkling wine
Citrus juice
Citrus sparkling water & soda
Club soda
Soda water
Fresh herbs (i.e. mint, thyme, basil)
Fresh fruits (i.e. raspberry, strawberry, blackberry)
Citrus-flavored liqueurs
Gin
Vodka
This is just to name a few! For specific recipes and more mixers that you can use with limoncello, read on, amici! (Amici is "friends" in Italian because I am WORLDLY 😂).
18 Unique Limoncello Cocktails To Make At Home
I hope this showed you limoncello is definitely not just for drinking straight! It's such a fun, unexpected cocktail ingredient, and it pairs wonderfully with a wide range of mixers.
And if you have a unique limoncello cocktail I didn't include here, please let me know in the comment section below so I can try it out 🙂