If you're looking for a fun and unique Yellow Chartreuse cocktail recipe, you've come to the right place! These Yellow Chartreuse cocktails are nuanced, creative, and sure to impress cocktail experts and amateurs alike.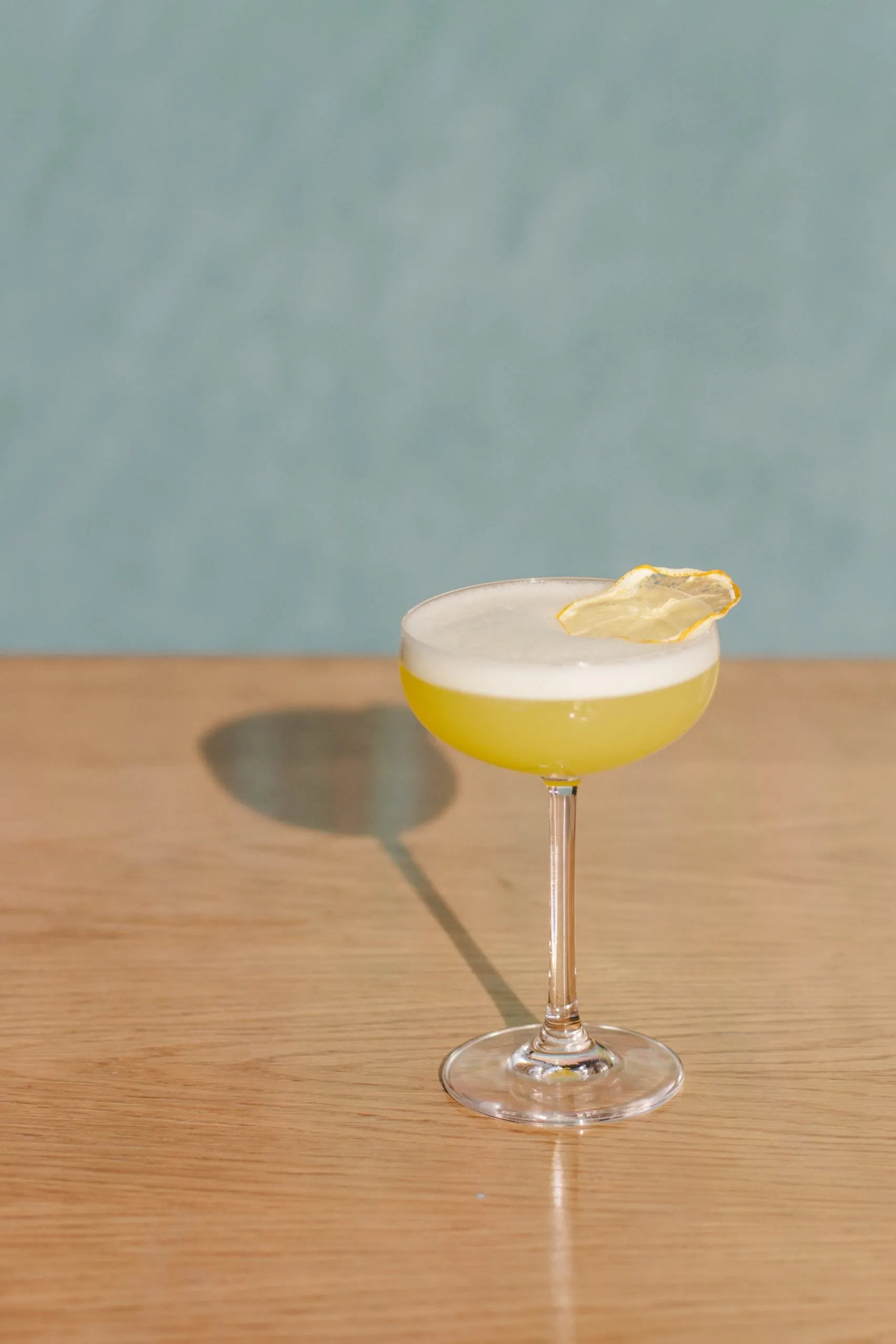 Yellow Chartreuse adds a hint of sunshine to every cocktail it's added to and is one of my all-time favorite liqueurs!
Although it's often overshadowed by its green counterpart, it's equally (if not more so) delicious, and always takes a cocktail to the next level.
What is Yellow Chartreuse?
Yellow Chartreuse (Chartreuse Jaune in French) is a French herbal liqueur made from a secret recipe that's been passed down by Carthusian monks since 1840.
These monks, known as the Chartreux Fathers, still make the herbal liqueur, and only two monks at any given time know the complete recipe. Sounds a little dramatic, right? But what else would we expect from the French 😂
It sits at 43% ABV and is made with a secret combination of 130 herbs and plants. When I say secret, I mean really secret. On the website, it only says Yellow Chartreuse is made with alcohol, sugar, water, and plant substances (130 plants, bark, roots, spices and flowers). How wonderfully vague!
The good news is, you don't need to know the minute details of each ingredient to know it's totally delicious.
How Much Does It Cost?
Yellow Chartreuse is a fairly expensive liqueur, with an average price of $60 for a 750ml bottle in the USA. The price will vary depending on your State, and it's of course cheaper to buy if you're in France!
What about Green Chartreuse?
Yellow Chartreuse's counterpart is Green Chartreuse (Chartreuse Verte), which is an herbal liqueur made by the same monks from a different secret blend of herbs and plants. Green Chartreuse came over 100 years earlier in 1737, and it's the bolder of the two spirits at 55% ABV.
Tastewise, Green Chartreuse is less sweet than Yellow Chartreuse and has more notes of licorice and mint.
When it comes to cocktails, you'll see Green Chartreuse in more popular cocktails than Yellow, partially because it's just easier to come by. Some popular Green Chartreuse cocktails are The Last Word and the Bijou.
The two liqueurs share a name, but you can't really use them interchangeably in cocktails since they have very different taste profiles.
What Does Yellow Chartreuse Taste Like?
To me, Yellow Chartreuse tastes exactly like the golden hour. I realize this is a subjective and metaphorical description though, so here are some more precise tasting notes.
When you pour Yellow Chartreuse, you'll smell citrus, honey, and spices like saffron and anise.
On the palate, it tastes a lot like it smells: sweet with notes of zesty citrus, honey, warm spices, and mint. There's also a light licorice and violet flavor, and an overall herbal complexity to it.
The aftertaste is super fresh, minty, and lightly herbal.
What Goes With Yellow Chartreuse?
You can enjoy Yellow Chartreuse alone on ice as an after-dinner digestif, but it also pairs well with a wide range of ingredients. That said, you would rarely mix Yellow Chartreuse with only one other ingredient. This is because you need more than one element to balance out its complex and nuanced flavor.
In general though, Yellow Chartreuse pairs very well with gin, whiskey, mezcal, citrus, honey, mint, and other herbal or bitter liqueurs.
This is to name only a few flavors that work wonderfully with Yellow Chartreuse, but always it comes down to the cocktail recipe. At the end of the day, the sky is the limit since it goes well with so many different pairings.
Yellow Chartreuse Substitutes
Yellow Chartreuse's one of a kind, complex flavor makes it very difficult to find a great substitute for it in recipes.
The only only decent substitutes I've found are Strega and Galliano L'Authentico. Both are Italian herbal liqueurs that are yellow in color. In my opinion, Strega is a bit closer in taste to Yellow Chartreuse, with similar notes of saffron and mint.
Now with all of that covered, let's check out these unique and elegant Yellow Chartreuse cocktails!
18 Next Level Cocktails Made With Yellow Chartreuse
And that's a wrap, mes amies! I hope this helped you gain a better understanding and appreciation of one of my all time favorite liqueurs.
If you have a go-to Yellow Chartreuse cocktail I didn't include, let me know in the comment section below so I can try it out!