These unique Cynar cocktails all leverage the artichoke liqueur's one of a kind flavor! They're complex but approachable, well-balanced, and guaranteed to impress your friends.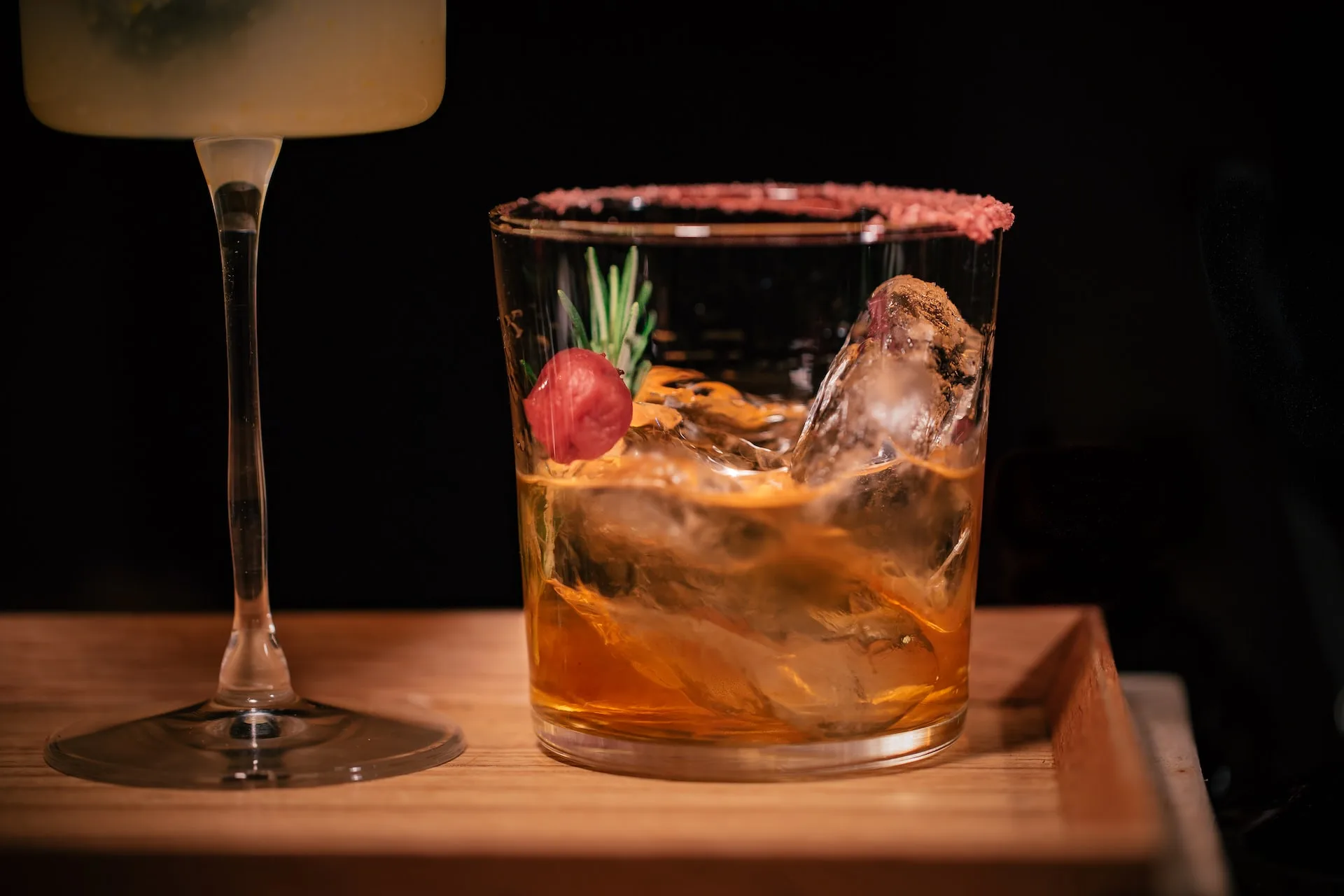 What Is Cynar?
Cynar is a fun and unique liqueur that adds so much depth and nuance to cocktails!
Cynar is in the amaro (Italian for bitter) family, which is a group of Italian herbal liqueurs that are often consumed as after-dinner digestifs. Amaro liqueurs vary greatly in terms of ingredients, taste, and alcohol content, but they're all made by infusing wine or other spirits with botanicals.
Unlike other amaros that have been around for a while, Cynar only entered the scene in the 1950s. Since then, it's been drank alone as an apéritif, in a range of mixed drinks, and as a digestif.
So it's super versatile, and more and more bartenders and cocktail aficionados have started leveraging its one of a kind flavor to create unique, delicious drinks!
What Does Cynar Taste Like?
The name Cynar comes from the scientific name for artichokes (cynara), and it's made primarily with artichoke leaves along with 13 other herbs and plants. Hence the gigantic green artichoke that decorates the front of the bottle.
However, Cynar doesn't actually taste like artichokes. It has a subtle vegetal quality from the artichoke leaves, but it's not the predominant flavor.
Cynar pours a deep brown color and smells like sweet honey, smoky burnt caramel, and oranges.
Despite its appearance, it's bright on the palette and tastes bittersweet with flavors of rich caramel, warm spices, and earthy herbs.
Does Cynar taste like Campari or Aperol? Cynar is a great balance between Campari and Aperol, which are two other popular amari. It's less bitter than Campari and less sweet than Aperol. Overall though, Cynar is going to be sweeter than most amari on the market.
What can I substitute for Cynar? While you could use Campari in place of Cynar, there are other amari that are more similar in taste and better suited. Zucca, Amaro Averna, and Amaro Nonino are herbal, spicy, and have similar levels of bitterness, so they'll be the closest to Cynar flavor-wise.
What can you pair with Cynar? Cynar is super versatile and can be enjoyed on its own straight, neat, or over ice. It can also be used in most cocktails that call for an amaro, and it's wonderful mixed with orange juice, soda, or tonic as a highball cocktail.
While the above are common mixers to pair with Cynar, we're here to talk about unique cocktails with Cynar. So let's get right into it, shall we?
More Unique Cocktails
20 Unique Cynar Cocktails To Get Your Party(choke) On
And that's a wrap! Which of these Cynar cocktails are you excited to try?! I personally can't wait to whip up the Rum Barrel Winter this weekend because it's finally getting cooler out but I'll be at the beach so I want something a little tropical. Best of both worlds!
If you have a unique Cynar cocktail I didn't include here, let me know in the comment section below 🙂
Party(choke) on my friends!