It's time to infuse a little warm, spicy goodness into your fall and winter with some hot Fireball cocktails! These Fireball drinks are all served hot and will warm you up from the inside out. Perfect for chilly weather, or whenever you're craving a tasty, hot cocktail!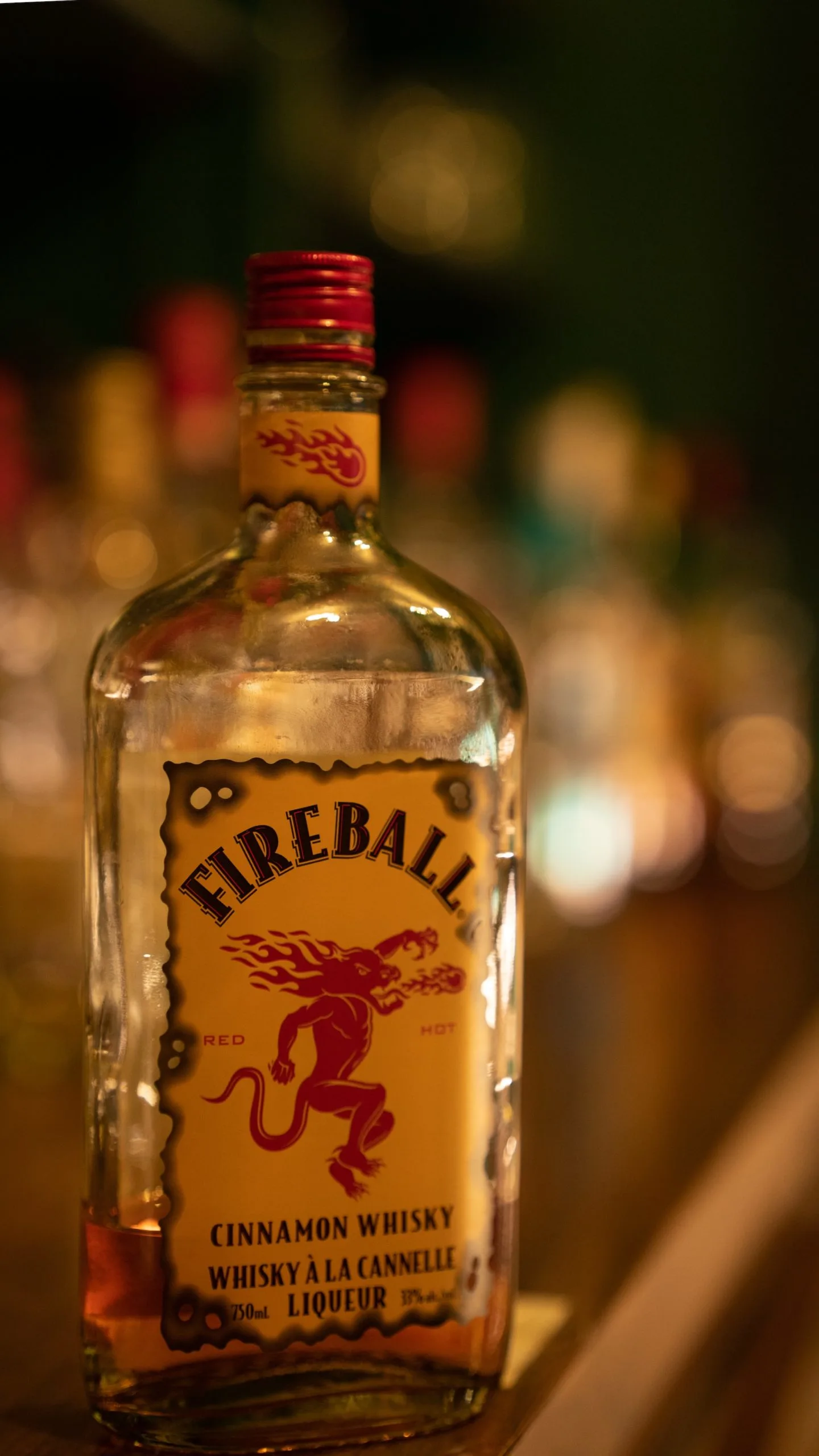 If you haven't had Fireball in a hot cocktail before, your fall and winter are about to get a WHOLE lot tastier. Fireball is perfect for hot drinks thanks to its strong cinnamon flavor and spicy burn that's reminiscent of a Red Hot candy.
What Is Fireball?
Fireball Cinnamon Whiskey is a spirit made with Canadian whiskey, cinnamon flavoring, and sweeteners. It has a mid-level ABV of 33%, and is by far the fieriest, spiciest cinnamon whiskey on the market. So it only makes sense to serve your Fireball cocktails hot to enhance the warm, tingling sensation!
Fun fact: though it's labeled as a whiskey, it's more appropriately described as a liqueur or flavored whiskey since it has artificial additives and a lower ABV than a true whiskey.
Regardless of how you want to categorize it, one thing is for certain: people LOVE Fireball. So much so that it's one of the most popular whiskeys in the USA for both shots and cocktails.
In cocktails, you can't miss the taste of Fireball because it's has an extremely powerful and spicy cinnamon flavor. Some of popular mixers to use with Fireball are Coke, apple cider, hot chocolate, and orange juice. It also goes well with other spirits like amaretto, cream liqueur, and coffee liqueur.
Now with all of that covered, let's get cozy with some hot Fireball cocktails!
10 Hot Fireball Cocktails To Heat Up Your Winter
If these cocktails didn't get you excited for chilly weather, I don't know what will! I personally can't wait to make the drunken rudolph because even though it's only November, I am DEEP in my festive feelings 😂
And if you have a favorite hot Fireball cocktail I didn't include, please drop it in the comment section below so I can try it out!
Looking for more hot cocktail inspiration? The below roundups should keep you warm and buzzed for all the chilly months to come!