From refreshing punches to complex, spirit-forward cocktails to elevated coffee cocktails, these lesser known but equally delicious cocktails that highlight Bénédictine are going to become your new obsession!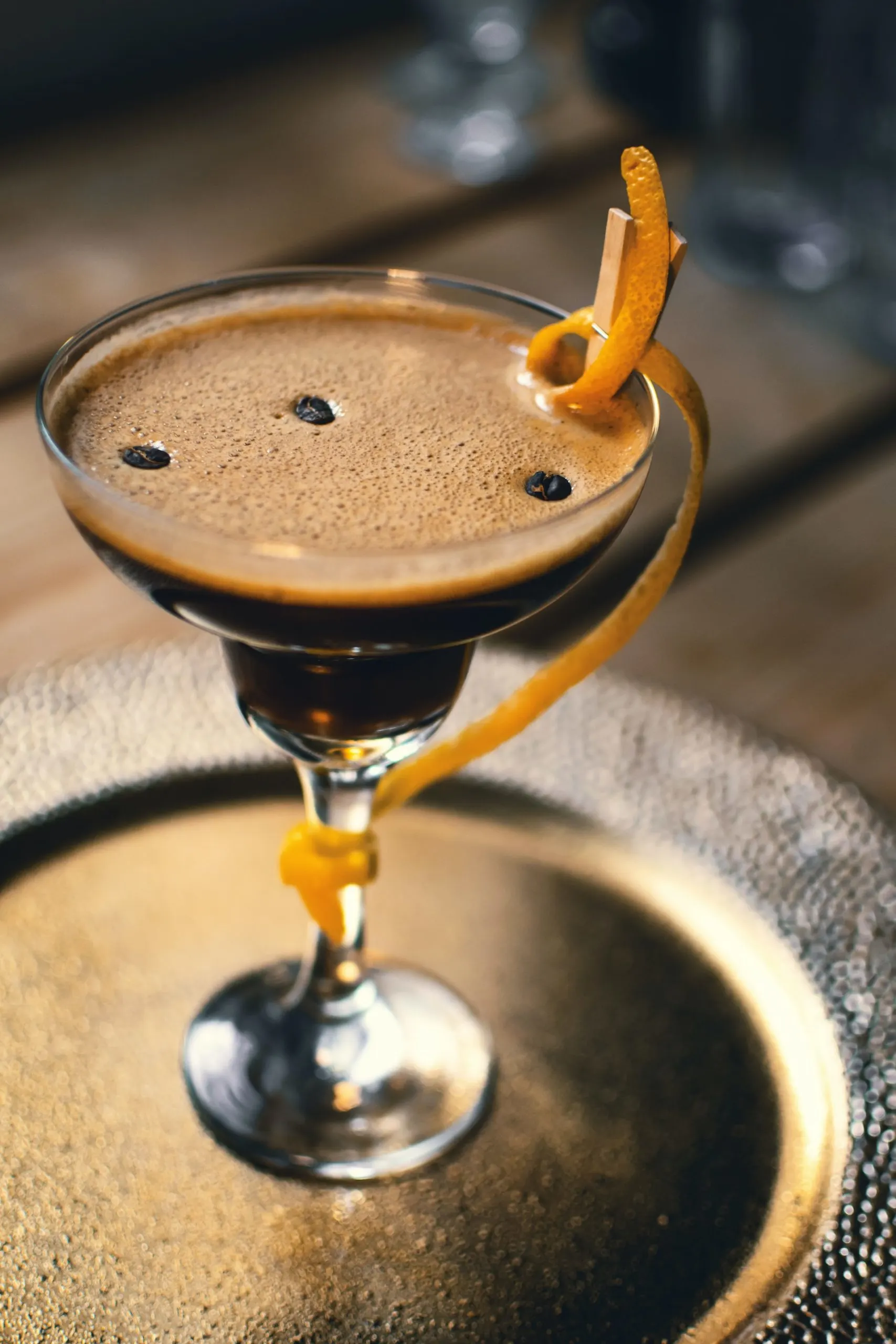 What is Bénédictine Liqueur?
Bénédictine is a French herbal liqueur made with 27 herbs and spices and sweetened with honey that's best known for being a key ingredient in famous cocktails like the Vieux Carré, the Singapore Sling, and the Monte Carlo. Like many fancy French liqueurs, the Bénédictine recipe allegedly dates back to 1510 and is SUPER secret — only three people know the recipe at any given time.
The story of Bénédictine is also almost comical in its French-ness. It starts with a Bénédictine monk who created the recipe in the early 16th century at the Abbey of Fécamp. When the abbey was destroyed in the French Revolution, the recipe then passed to a man named Alexandre Le Grand (yes, really).
The whole monk narrative was nothing but a marketing scheme by Le Grand, but it intrigued the public, which proves a good story does sell. To bolster his mythical monk tale, Le Grand even named the liqueur "Bénédictine" and put the Bénédictine monk's motto "D.O.M." (Deo Optimo Maximo, or "To God most good, most great") on the label.
Between now and today, the Bénédictine recipe has passed between many hands, but is presently owned by Bacardi. The herbal liqueur sits at 40% ABV, and a 750ml bottle costs between $35-$40 in the USA.
What Does Bénédictine Taste Like?
Even though the recipe for Bénédictine is a secret, we do know that it contains saffron, honey, tea, thyme, aloe, vanilla, cinnamon, orange peel, angelica root, mace, hyssop, arnica, coriander, lemon balm, fir cones, juniper, myrrh, berries, and nutmeg.
All of these herbs and spices contribute to the unique, complex flavor of the liqueur, but below is a more specific breakdown Bénédictine's taste profile!
Appearance: Clear amber with hints of gold
Nose: Citrus, sweet honey, pine, and baking spices
Texture: Silky and velvety, but not overly thick
Taste: Spiced honey, citrus, clove, and saffron
Finish: Smooth with lingering honey, vanilla, and warm spices
What To Mix With Bénédictine
Bénédictine is delicious served neat or on the rocks, but it's also a really versatile cocktail ingredient! Below are some of the more popular mixers/flavors to pair with Bénédictine.
Rye whiskey
Bourbon
Scotch
Brandy
Vermouth
Yellow Chartreuse
Cherry liqueur
Maraschino liqueur
Citrus
Pineapple Juice
Ultimately, Bénédictine is best in cocktails that use a combination of multiple ingredients, and this is definitely not an exhaustive list.
So let's get to what we came here for and check out some deliciously unique Bénédictine cocktails!
14 Unique Cocktails That Highlight Bénédictine
I hope these creative Bénédictine cocktails gave you some inspiration to try something new! They all sound fabulous, and I'm excited to revisit a few of them myself (looking at you Peat Repeat 👀).
And if you have a Bénédictine cocktail that's near and dear to your heart, please let me know in the comment section below so I can try it out!