If you're looking for a flavorful and delicious frozen cocktail that whips up in minutes, look no further than these easy pina colada recipes! From the classic pina colada you know and love to more unique flavors like basil, cherry, and lychee, these frozen pina coladas are beyond easy to make and make any summertime occasion that much more fun and festive!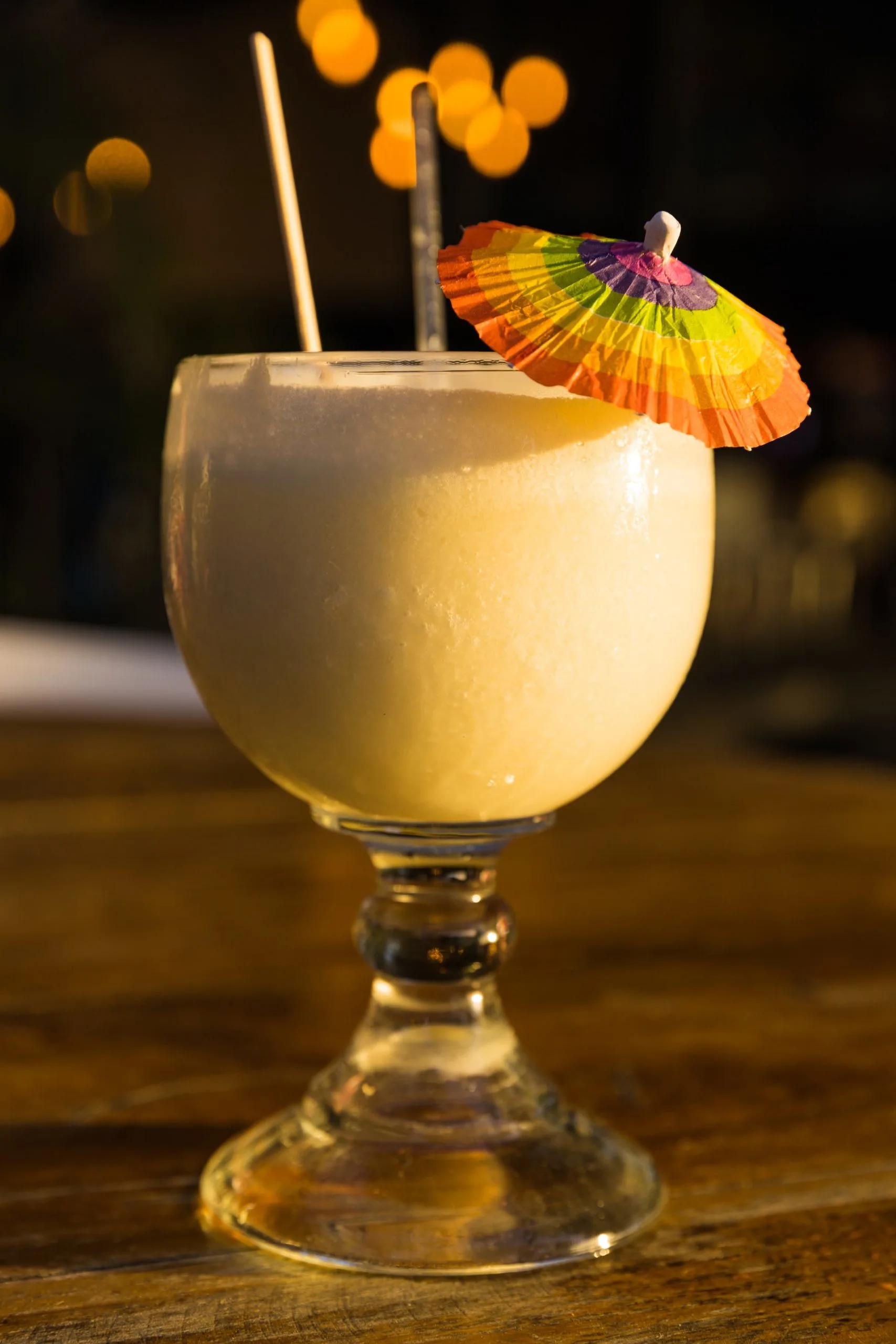 There's nothing better when it's hot outside than a fruity frozen cocktail. That's where these wildly delicious frozen pina coladas come into play!
The pina colada is truly the ultimate summertime beach drink, and my go-to "treat yo'self!" cocktail when it's hot outside. It checks all of my boxes: it's indulgent, tropical, usually only requires a blender to make, and whips up in mere minutes. Originally, the pina colada was made with light rum, coconut cream, and pineapple juice. Nowadays though, you'll find endless fun variations on the pina colada with all types of different flavors!
These frozen pina colada recipes are my all-time favorites that I always come back to, and they all feature a range of different flavors and ingredients. So there's a wide variety to choose from, and I'm confident anyone can find their perfect frozen pina colada in this roundup! Also, I'm lazy and all about simple recipes that take no time to make (especially when I'm on a vacation), so they're all super easy to make as a bonus 🙂
More tropical, summery cocktails
The second I switch my AC from heating to cooling, I immediately start thinking about all the refreshing, summery cocktails I can make to cool me down and keep me sane in the North Carolina heat. If you're anything like me, here's some more easy tropical cocktails to try!
Love rum drinks? Try the classic Mai Tai! It's the quintessential tropical drink that's tangy, refreshing, and a great way to showcase nice bottles of rum.
If you're looking for a tropical gin drink, check out the Saturn cocktail! This frozen cocktail sets itself apart from other cocktails in the tropical cannon by using a gin base, and it's seriously tasty.
For more frozen cocktails, try these frozen vodka cocktails or frozen margaritas!
16 Easy Frozen Pina Colada Recipes For Summer
If you like pina coladas and not having to work too hard to make them, you need to try these easy frozen pina colada recipes! They're all refreshing and delicious, making them perfect for summer vacation or anytime it's hot outside and you're craving an easy frozen cocktail.