Who wouldn't want a drinkable, boozy version of their favorite candy?! These gummy bear-inspired drinks are a delicious addition to any party that calls for a fun cocktail, shot, or jello shot!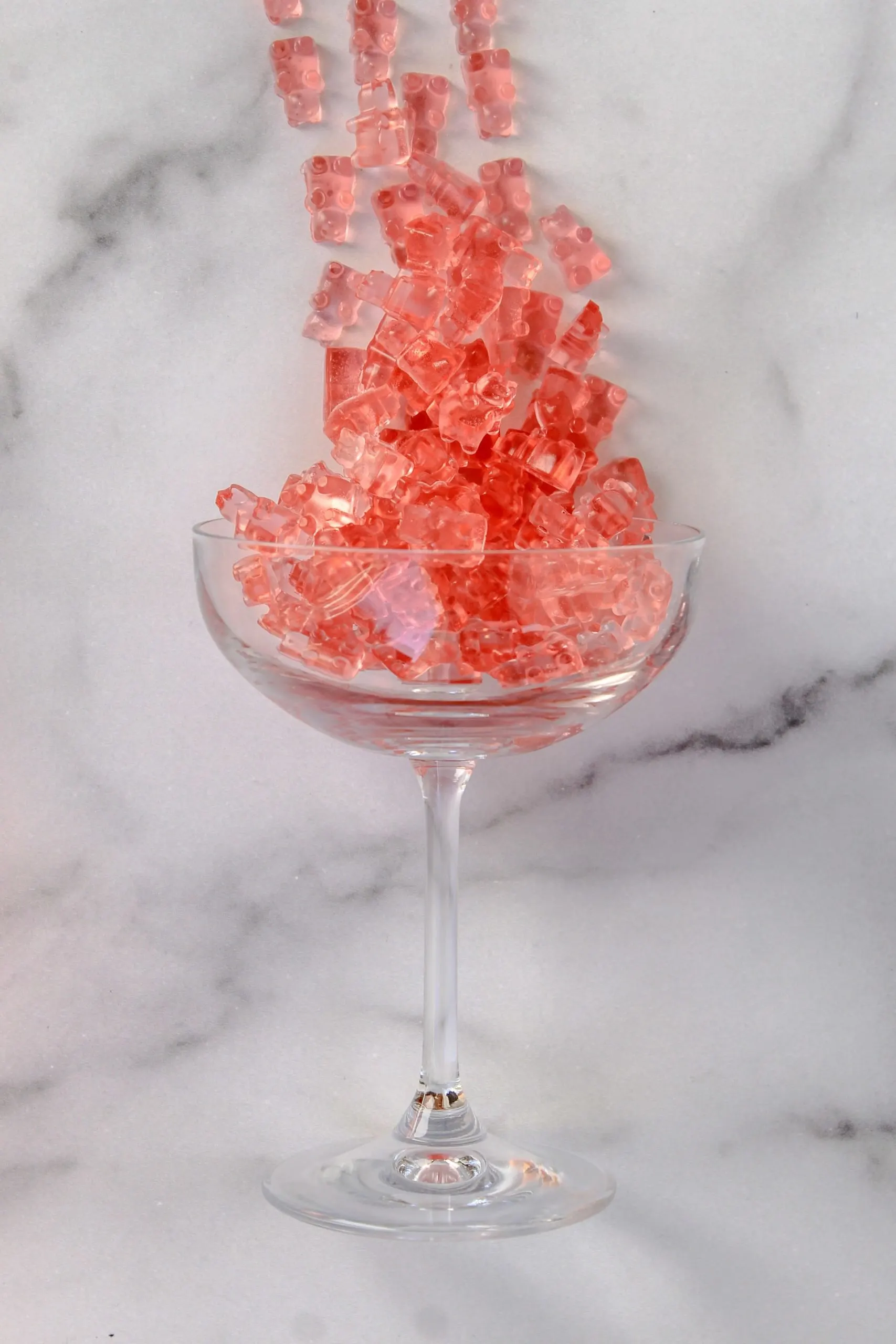 What's In A Gummy Bear Drink?
Asking what's in a gummy bear drink is similar to asking what goes into Party Juice: it varies based on what you have on hand and there are almost no wrong answers.
That said, the following are the most popular liqueurs, spirits, and mixers you'll find in a gummy bear drink:
Peach Schnapps
Raspberry Vodka
Cherry Vodka
Lemon Lime Soda
Cranberry Juice
Fruit-Flavored Liqueurs
A lot of recipes use a combination of the above ingredients in different ratios to achieve a gummy bear's signature sweetness and fruitiness.
For specific recipes and to see even more liqueurs and mixers that are used in gummy bear drinks, read on!
More Fun & Unique Party Drinks
10 Fun & Delicious Gummy Bear Drinks
These gummy bear-inspired drinks are colorful, fruity, and dangerously drinkable.
Whether you need a cocktail, shot, or jello shot, there's a super fun gummy bear drink for any occasion!
Confession time: I was a victim of the Haribo Sugar Free Gummy Bear-pocalypse, so I didn't have gummy bears for a few years, but now I'm ready to get back on the horse (er… bear) and try a few of these delish and adorable drinks. (If you don't know what I'm talking about, read these Amazon reviews and prepare to laugh until you cry).
Did any of these gummy bear drinks catch your eye? For me it's hard to choose just one — they're all so fun and colorful!

PS: if you have a favorite gummy bear-inspired drink, let me know in the comment section below!