From bright purple jello shots to tasty 2-ingredient shooters, these peanut butter and jelly-inspired shots are nostalgic, delicious, and perfect for any party that calls for a fun and unique shot!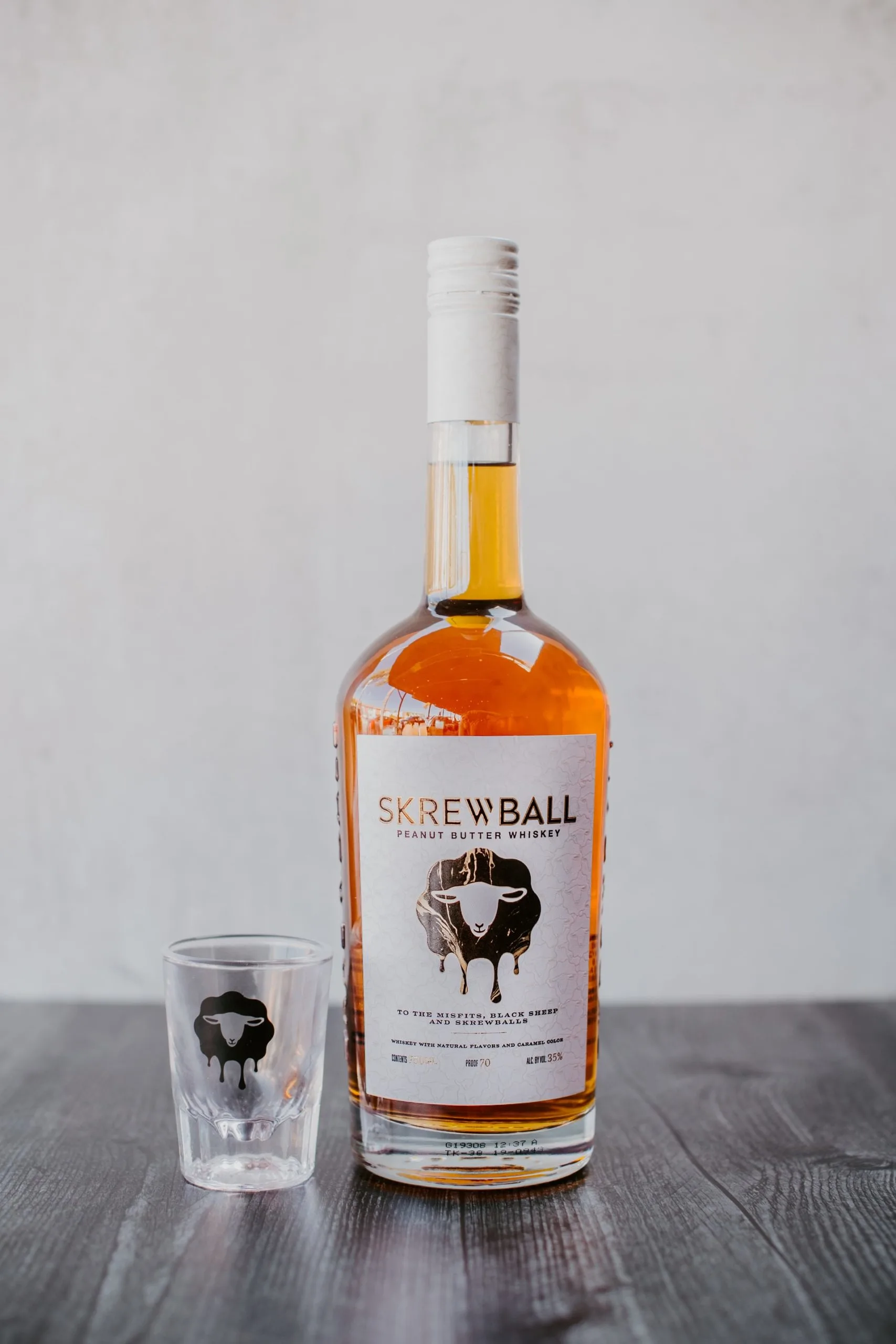 What Alcohol Tastes Like Peanut Butter?
The crux of a PB&J is the peanut butter. Are you team crunchy? Team smooth? Jiff or Peter Pan??
Luckily, these debates don't really matter when it comes to peanut butter and jelly shots. All you really need is for the peanut butter component to be boozy and taste like peanuts.
While there are plenty of liqueurs and spirits that have the nutty taste of peanut butter, the following are the most popular to use in a PB&J shot:
These are just to name a few, and the most commonly used in PB&J shots by far are Skrewball Peanut Butter Whiskey and Frangelico. These are pricier bottles though, so if you're on a budget, any nut flavored liqueur will do the trick.
What Alcohol Tastes Like Jelly?
You can get creative with the jelly component of a peanut butter and jelly shot because there are so many different flavors of jelly.
That said, the majority of the time you'll find these liqueurs and spirits emulating the jelly component of a PB&J shot or cocktail.
Of the above, Chambord is the one you'll see the most in recipes.
You'll also see recipes that make a simple syrup or coulis instead of using a liqueur for the jelly part of the shot. Then for jello shots, often recipes use flavored jello to stand in for jelly instead of or along with a liqueur.
So in short, there are a lot of great options, and you can have endless fun coming up with different combinations. For specific peanut butter and jelly shot recipes though, read on!
More Unique Shot & Cocktail Recipes
11 Best Peanut Butter and Jelly Shots
If you enjoy a good PB&J, prepare to fall in love with these delicious peanut butter and jelly shots! From fun layered jello shots to easy 2-ingredient shooters, there's a PB&J shot for every occasion and palate.
Which of theses PB&J shots reminds you of your childhood?? You know… without the booze.
For me, it's the jello shot made with grape soda — it's calling my name and I have to have it!
If you have a favorite PB&J-inspired shot or shooter, please let me know in the comment section below so I can give it a… shot 😉