These jello shots made with Malibu Coconut Rum are delicious, easy to make, and will make you feel like you're lounging on a tropical beach in no time!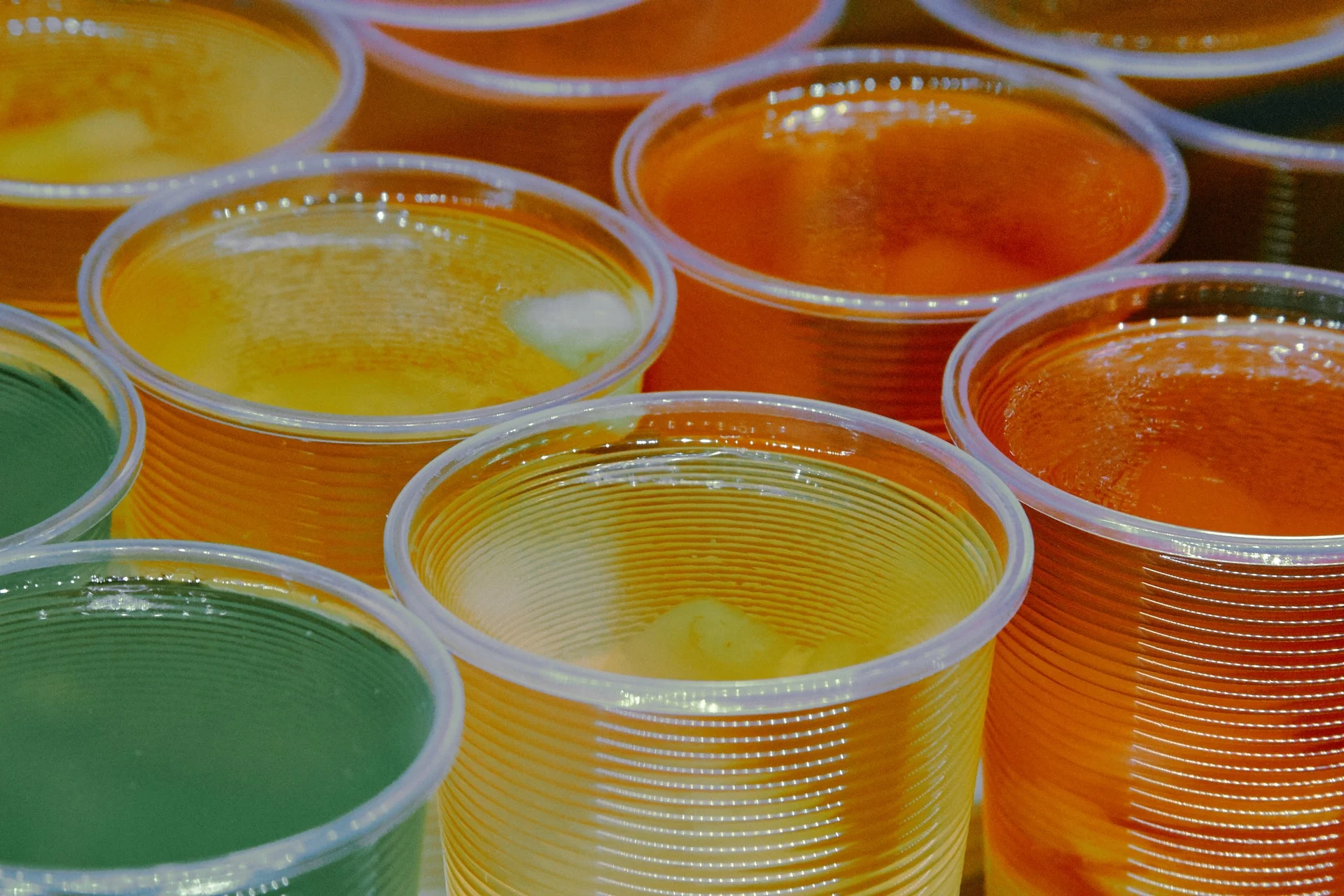 What Is Malibu Rum?
Malibu is the most popular coconut-flavored rum in the world. Technically speaking though, it's actually a liqueur instead of a rum because it's only 21% ABV.
It originated in Curaçao, which is a lesser Antilles island in the Caribbean, but when it became popular, production moved to Barbados.
Bartenders loved it because it provided an easy way to make Pina Coladas, and it's always been a go-to spirit for tropical drinks.
Malibu original is coconut-flavored, but there are many flavors of Malibu nowadays including mango, tropical banana, and passion fruit.
How To Make Malibu Jello Shots
You make Malibu jello shots the same way you would make any other jello shot, so it's super easy!
While recipes can vary, the most common way of making jello shots is the following:
Combine 1 3oz package of jello with 1 cup of boiling water and stir until the jello dissolves
Pour in a 1/2 cup of cold water and a 1/2 cup of Malibu to the jello mixture
Stir until combined, then pour into shot cups
Refrigerate for 3-4 hours or until the shots are firm
This will make 12-16 shots depending on how strong your pours are.
The following jello shot recipes use this method or variations of this method, but you can take lot of creative liberties when making jello shots.
Ultimately, the only real rules are 1. you need to have equal parts boiling liquid and cold liquid so it mixes and freezes properly and 2. you don't want to boil the Malibu because it would boil out the alcohol.
More Jello Shot Inspiration
Other Recipes For Rum Lovers
10 Best Jello Shots Made With Malibu Rum
Which of theses Malibu shots caught your eye? They all have me dreaming of warm weather, but I might just have to make a batch of the Long Island Iced Tea shots to warm me up since it's only January 😂
Do you have a favorite jello shot recipe that uses Malibu? If so, let me know in the comment section below!