These football party punches are easy to make in big batches and perfect for football watching parties, tailgating, and the Super Bowl 2022!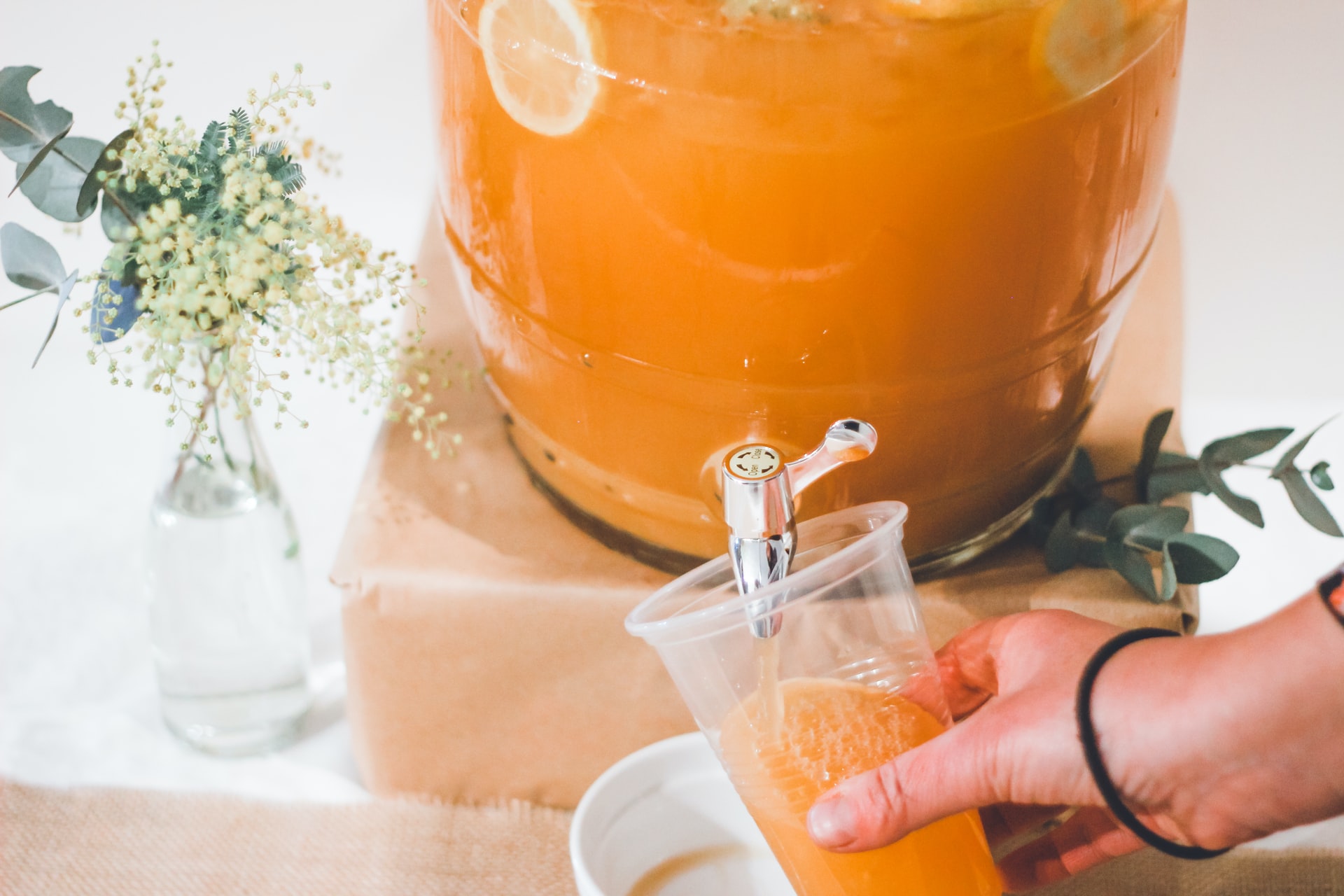 Whether you're watching college football with old friends or throwing a big shindig for Super Bowl LVI, these punches are guaranteed to please a crowd 🙂
Super Bowl 2022: Who, What, When, Where
Think about it: the Super Bowl is in a bowl… punch is in a bowl. So they were basically meant to go together.
Jokes aside: if you didn't know, Super Bowl 56 is happening this February 13th 2022 at 6:30pm EST. It's The Rams vs The Bengals playing at the home of the Chargers and the Rams in Los Angeles at SoFi Stadium.
The half time show alone is enough to get anyone excited about Super Bowl LVI. Headliners are Snoop Dogg, Dr. Dre, Eminem, Mary J. Blige and Kendrick Lamar. These performances always become canon, and I can't wait to see what they have planned this year.
I'll be the first to admit I'm not the biggest "Sports" person. However, I love any occasion where I have an excuse to eat and drink in copious amounts. So I look forward to watching football, and consider the Super Bowl a legitimate holiday.
Anyway, clearly I don't know much about football. But I DO know a lot about boozy punch and how to make the most out of a theme. So whether you're like me, or you're a football aficionado, these punch recipes are sure to get the party going.
Most of these punches are specifically made for Super Bowl Sunday parties, but there are a few that are specifically Rams and Bengal themed as well so you can celebrate your Super Bowl 2022 team in style.
More Party Drink Ideas
8 Football Party Punches For Super Bowl 2022
Which of these punches are you going to whip up on game day? I personally plan on making the Watermelon Punch for the Super Bowl because I don't have a team preference and it sounds beyond boozy and delicious.
Wishing you all a very happy Super Bowl Sunday!